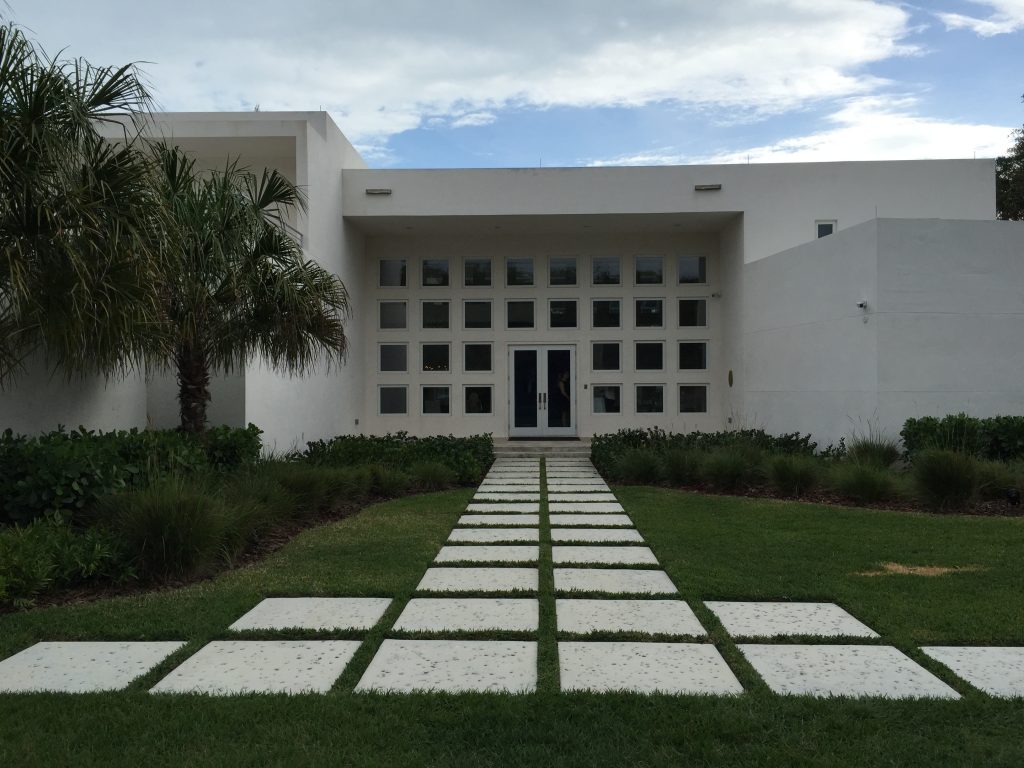 The Haper home in Pinecrest is a modern masterpiece in environmental design and lifestyle.
It is not simply that they use green materials in their home but that sustainability is their way of life.
I met the Harpers while representing them in real estate transactions. David Harper is an innovative environmental architect; his wife Jennifer is experienced in LEED certification. What struck me the most about this couple was their dedication to sustainable living through architecture, energy efficiency and a healthy lifestyle.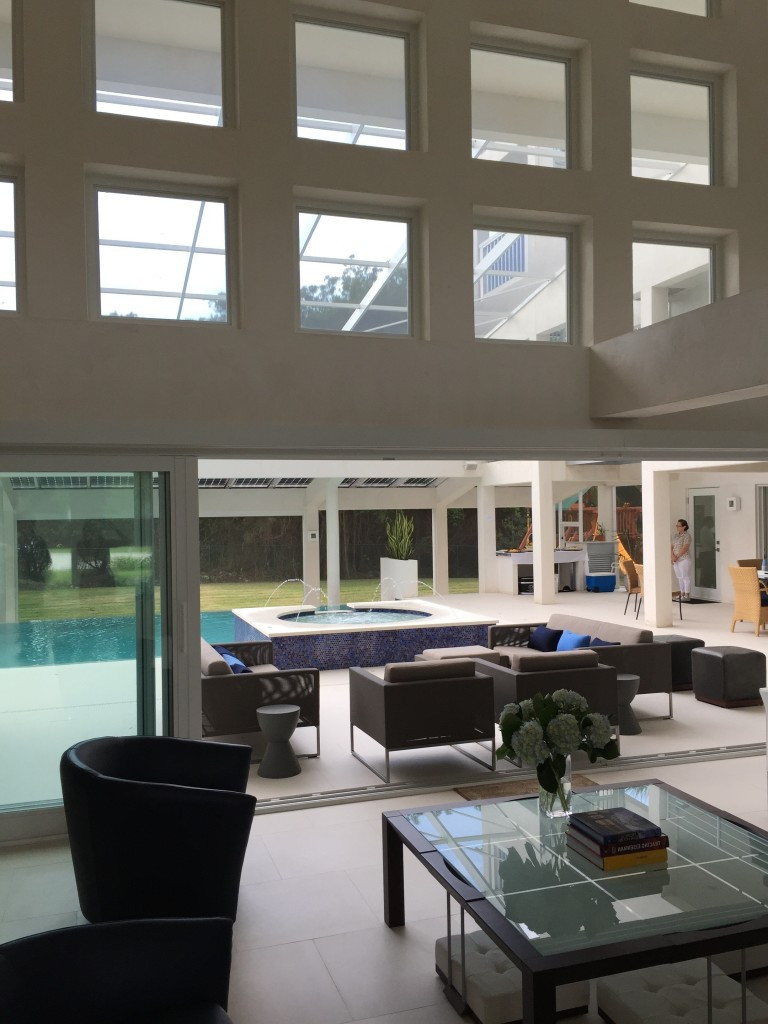 We have all been raised on the precepts of reduce, reuse, recycle, the tenets of conservation, but how many of us eco-conscious people really incorporate these into our daily lives.  Yes, we put our blue recycle bins out twice a month…and maybe buy hybrid automobiles, but do we go the extra distance?
The Harpers home was LEED gold-certified, not an easy task for a large sprawling luxury home with high ceilings. But they prioritized sustainability, durability, health and safety over finishes and décor.
The 7,560 square foot Bauhaus-style home flows seamlessly between indoor and outdoor spaces, allowing natural light, ambient air and native landscaping to blend with the interior.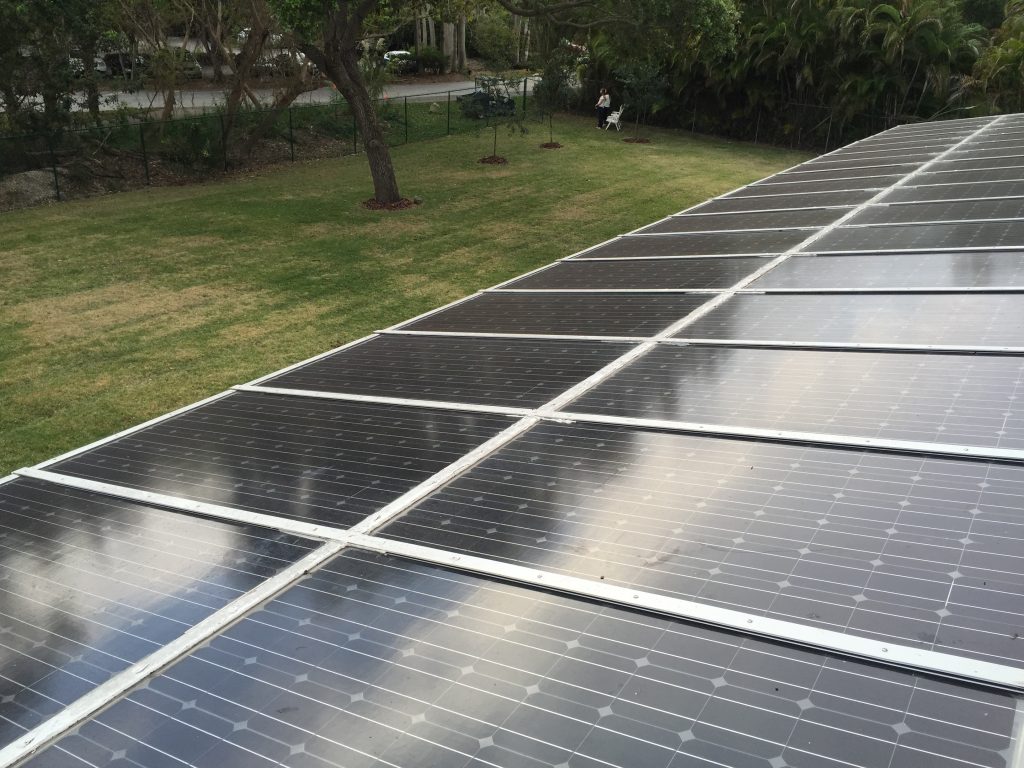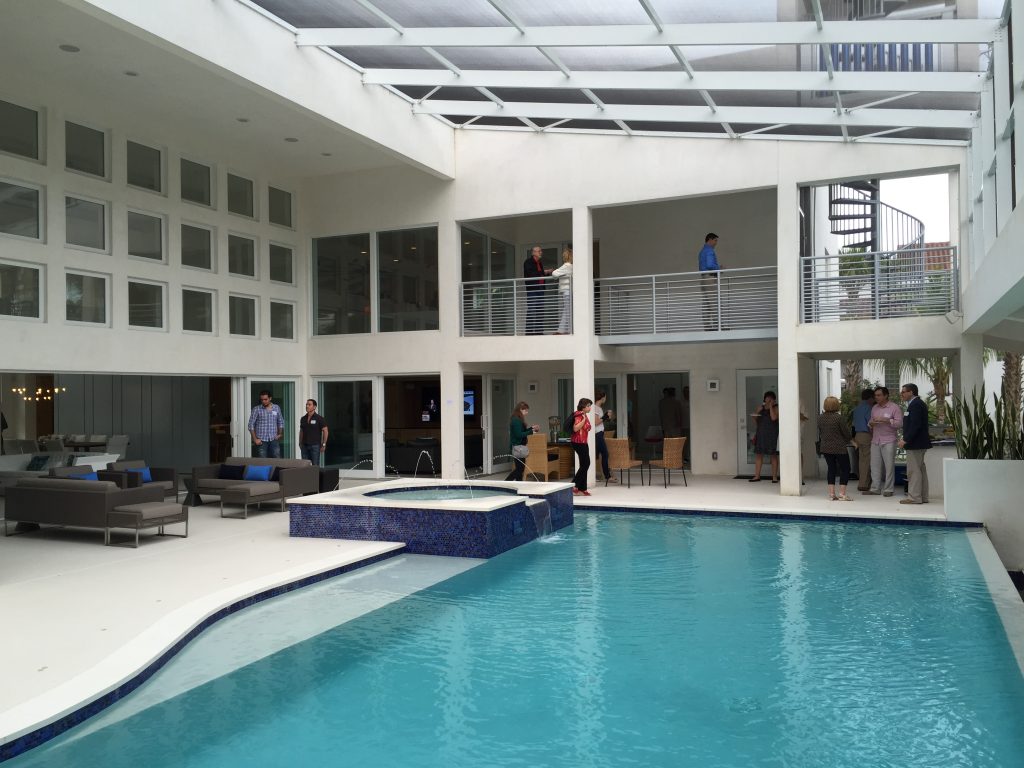 The house produces some of its own energy through 38 – 250 watt bifacial photovoltaic panels, which doubles as a semitransparent canopy roof.  According to David Harper, it saves about $150/month on the electric bill, a savings that will be realized in 12 years.
The house is three times more energy efficient than most new homes through the use of home automation, controlled LED lighting, sun shades, super high-efficiency insulation, cool roofs, high volume low speed fans, impact windows and high efficiency products.
And the home is completely covered in limestone, requiring no painting EVER! The front yard allows for cars to drive across the grass on a 100% invisible substructure and 100% permeable surface that can support the weight of a firetruck.
There is a new Village of Pinecrest project on the horizon for this family. Stay tuned for updates.
I am an estate specialist in the Village of Pinecrest and your best source for news and information on Pinecrest real estate.  If you would like to schedule a buyer, seller or investor consultation or would just like to chat informally about real estate, feel free to text or call me at 305-898-1852.