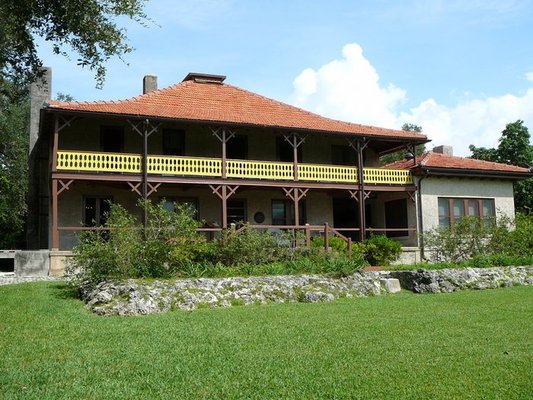 Three big events at The Barnacle Historic State  Park this weekend….best deals in town.
Friday Night  Oct 11
Barnacle Under Moonlight Concert featuring The Pitbull of Blues Band   Bring your blankets, lawn chairs and picnics. Gates open at 6 pm with music from 7:00 to 9:00 pm.   Admission $ 8 members, $10 future members, $3 ages 6-9, free ages 5 and under.
Sunday Morning Oct 13
Historic Walking and Bike Tours of Coconut Grove including The Barnacle    Dr. Paul George, historian and professor at Miami Dade College, has been giving these tours since 1988.  This one is in honor of Coconut Grove's 140th anniversary.  The Barnacle, Miami's oldest house, built in 1981, is a wonderful part of the tour.   Call to reserve your spot at 305-461-5506 or email bidoffice@grovebid.com.
Sunday Afternoon  Oct 13
Dog Days at the Barnacle   The Barnacle goes to the dogs.  Bring your pet on a hand-held leash no longer than six feet.  $2.00 park admission.  Kids 5 and under free!  What's happening:   Pet tricks  – Look-alike contest – Animal blessings –  K-9 demonstration – Hot food and Live music   11:00 am – 4:00 pm
The Barnacle Historic State Park is located at 3485 Main Hwy in Coconut Grove.  For additional info contact 305-442-6866 or click this link.