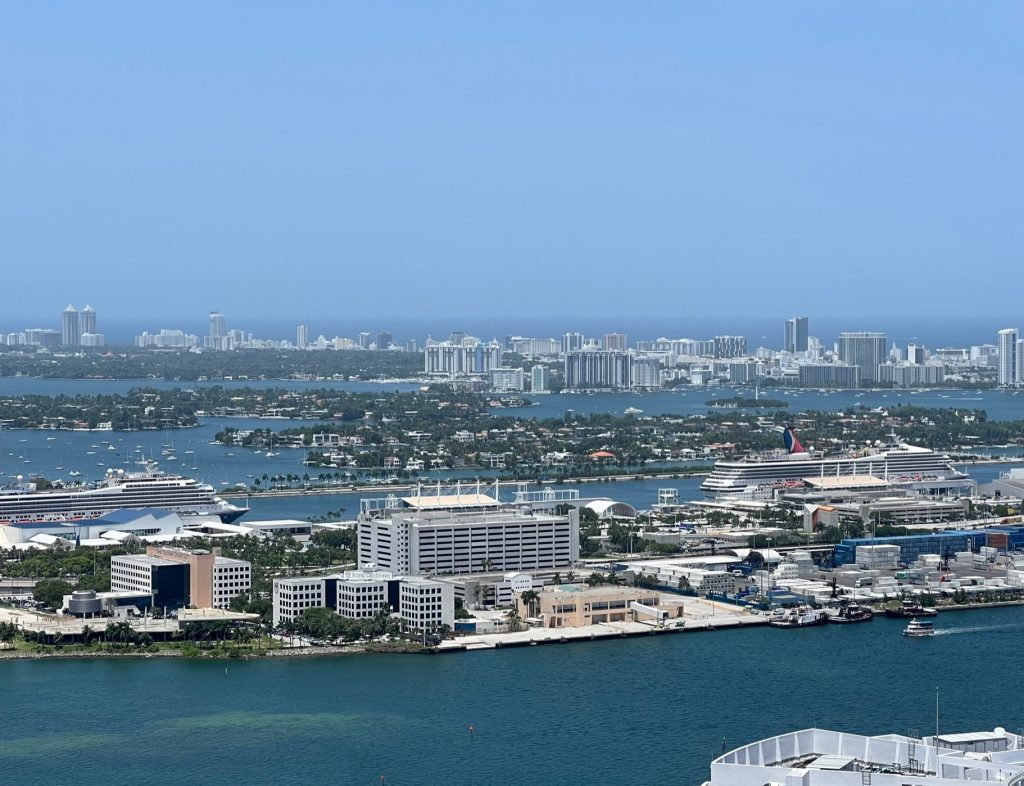 Dig in to this comparison of home prices in 7 Miami neighborhoods for the first half of 2023.  See how your community stacks up against the hottest cities in Miami – and I don't mean temperature.  I analyzed the data for the first half of the year in Coconut Grove, Coral Gables, Key Biscayne, Miami Beach, Pinecrest, Palmetto Bay and South Miami to compare sales price.  Check out the chart for the numbers.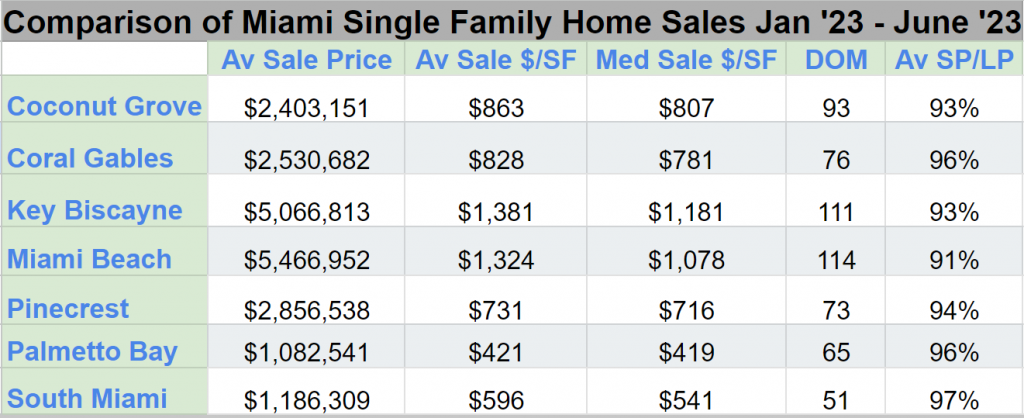 Miami Beach came in tops in average sale price at $5,466.952 but homes took the longest to sell at almost 4 months.  Not surprising – there are fewer buyers for ultra luxury homes.
Key Biscayne had the highest average and median sale price per square foot and was a close second to Miami Beach in sales price.  The great number of waterfront properties in Miami Beach and Key Biscayne clearly make these apex communities.
The Village of Pinecrest surpassed Coconut Grove and Coral Gables in average sale price, a reflection of beautiful new contemporary construction, lots of total home renovations and sprawling acre lots.  Plus the excellent public schools in Pinecrest are a huge draw for families.
Coconut Grove and Coral Gables, two of the most desired neighborhoods in South Florida, sold at at a higher average and median price per square foot than Pinecrest. Wonderful neighborhoods, amazing locations, interesting architecture and consistently great resale values keeps these areas in high demand.
South Miami and Palmetto Bay both sold like hot cakes. South Miami, with smaller homes, pretty tree-lined streets and good walkability sold faster than any of the other neighborhoods, averaging 51 days on market (DOM) and sold for 97% of the sale price to list price (SP/LP). Palmetto Bay is the best deal with the average home selling for $1,082,541 or $421/SF.  This community is exceedingly popular for its classic ranchers that provide everything a first-time home buyer wants: 4 bedrooms, 2+ baths, 2-car garage, pool and gracious lot sizes.
Click here to see the comparative sales data from 2022.
Anything else you'd like to know about Miami real estate?  Get in touch and let me know how I may help.  305.898.1852