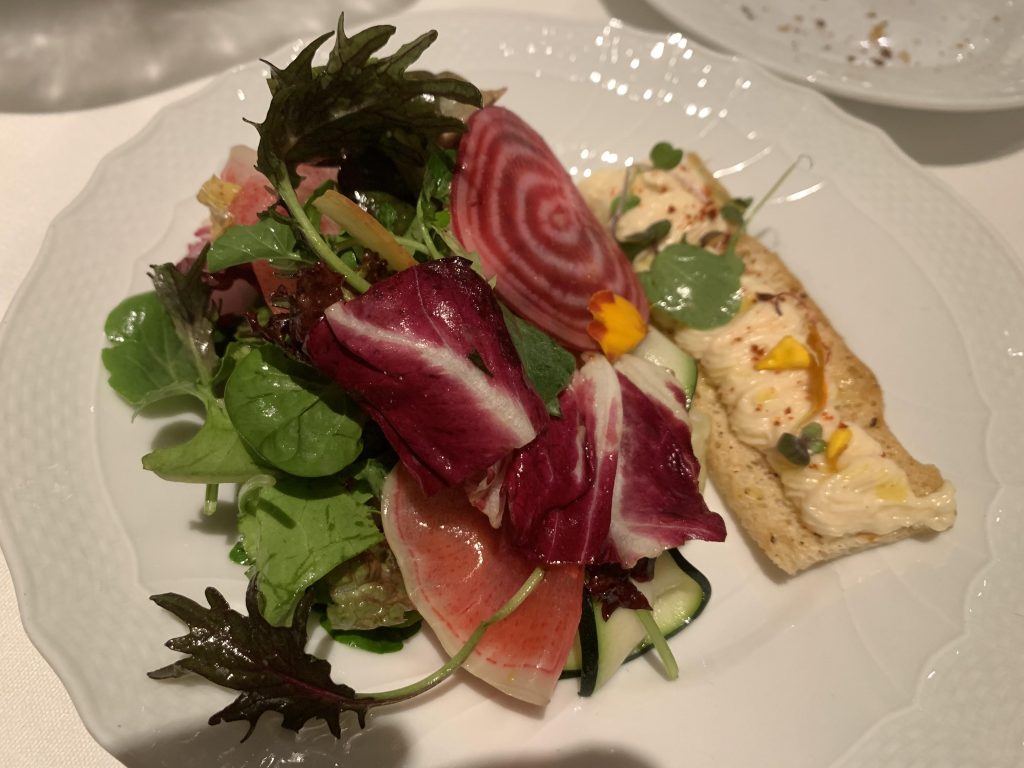 Fiola Miami is my new favorite Italian restaurant, surpassing Il Gabbiano. I've been back to Fiola three times now and am more enthralled with the food and service each time, already establishing my must-have dishes and impressed that they recognize my handsome husband and fuss over him.
The room is beautiful, with exceptionally well thought-out lighting that creates romance and elegance without needing a flashlight to read the menu. The walls of glass wine storage are fabulous too. This was the first time we sat in the back room and really enjoyed watching the kitchen happenings and staff work the room like a Michelin starred restaurant. Great service with attention to detail is such a pleasure.
And The Food*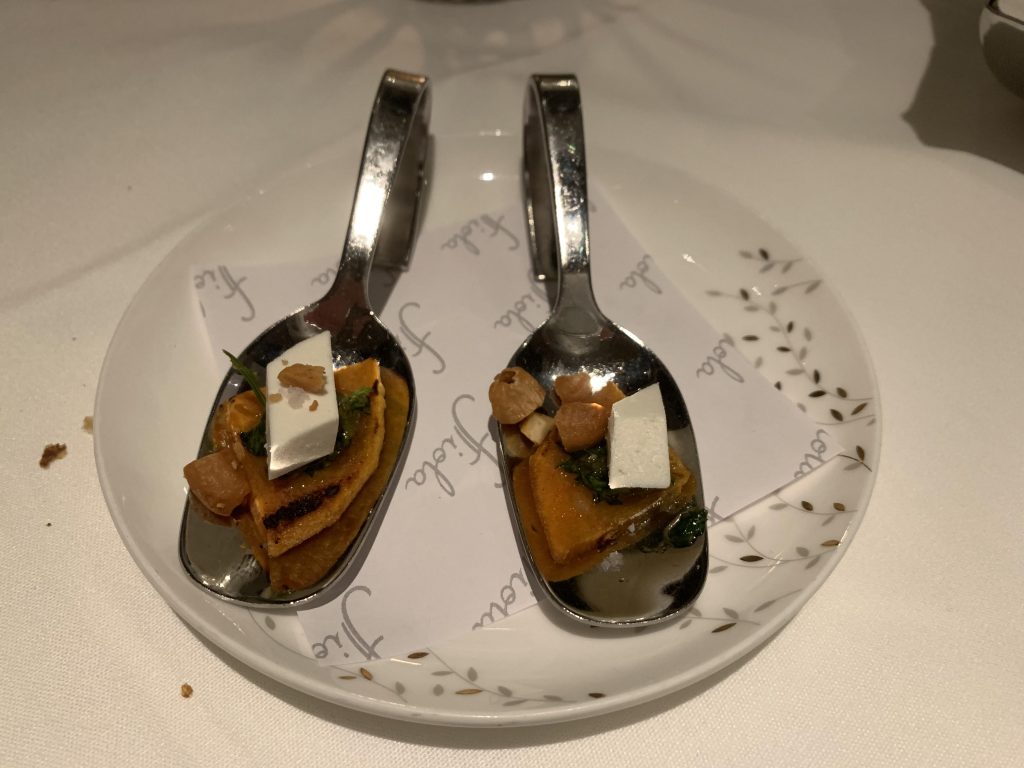 The seasonal amuse bouche was an interesting bite of persimmon paired with a creamy cheese and dried fruit to give it great balance of sweet and salty.
I adored the Colors of the Garden Salad, with farmers field lettuces, hidden rose apples, Piedmontese La Tur cheese and focaccia tuile.  It's a sizable salad to share and the dressing was citrusy and delicious.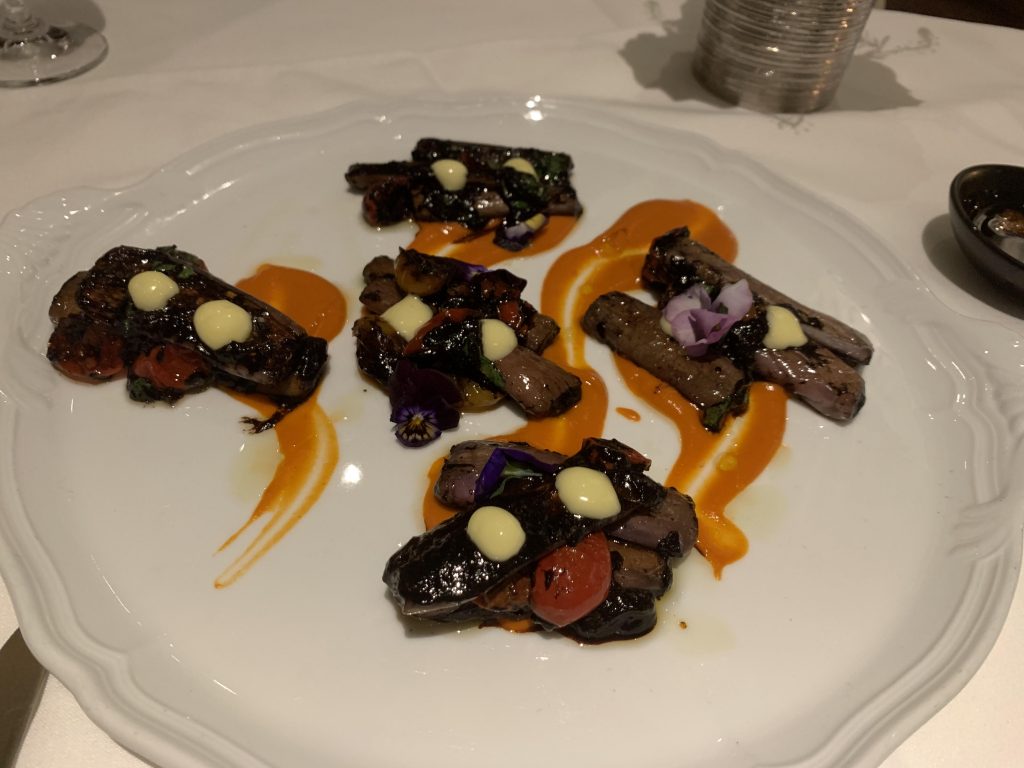 The Eggplant Al Funghetto is, without a doubt, the most delicious eggplant on the face of this plantet.  Even family members of mine who are not big on eggplant were blown away by this dish.  It's served over black garlic molasses, roasted tomatoes and lemon garlic aioli.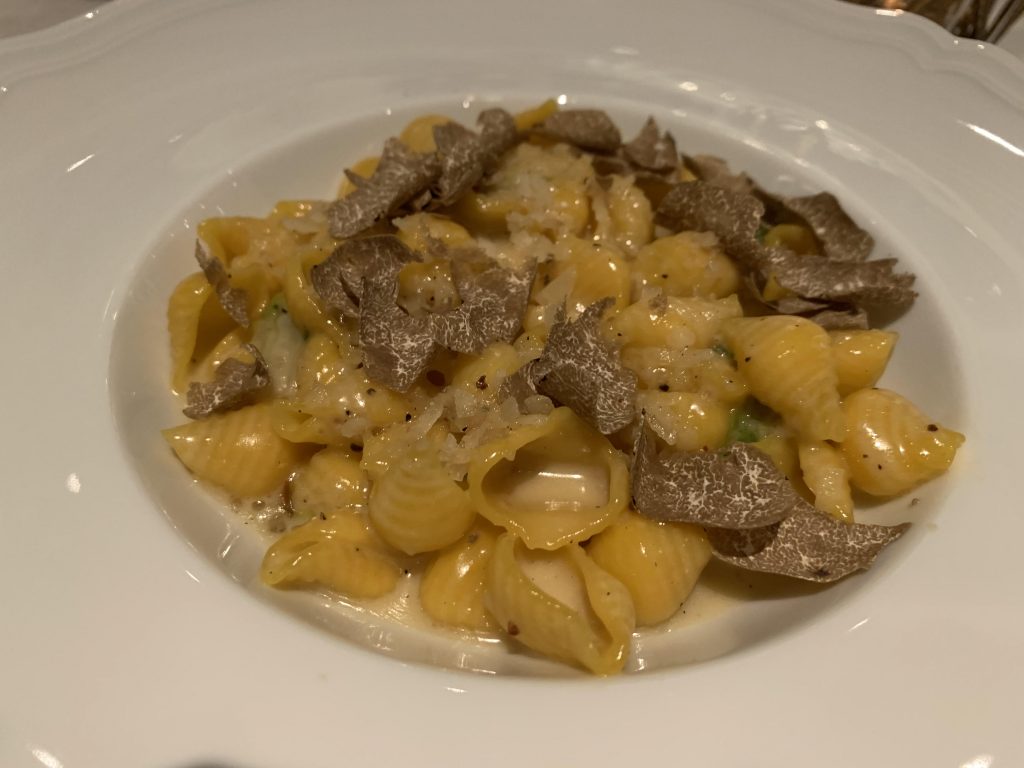 We were hoping for white truffles but unfortunately, South Florida has learned of their magic and Fiola was fresh out.  Truffle storm troopers raided this place and consumed the Marche whites with gusto. We had to settle for Roman Shell Caccio e Pepe with Black Truffles, which, honestly, were lacking in flavor.  Truffles must be fresh or they loose their earthy flavor quite quickly. We didn't suffer, though, as the pasta was incredibly rich and buttery with sheeps pecorino and parmesiano and dotted with escarole and, of course, black pepper.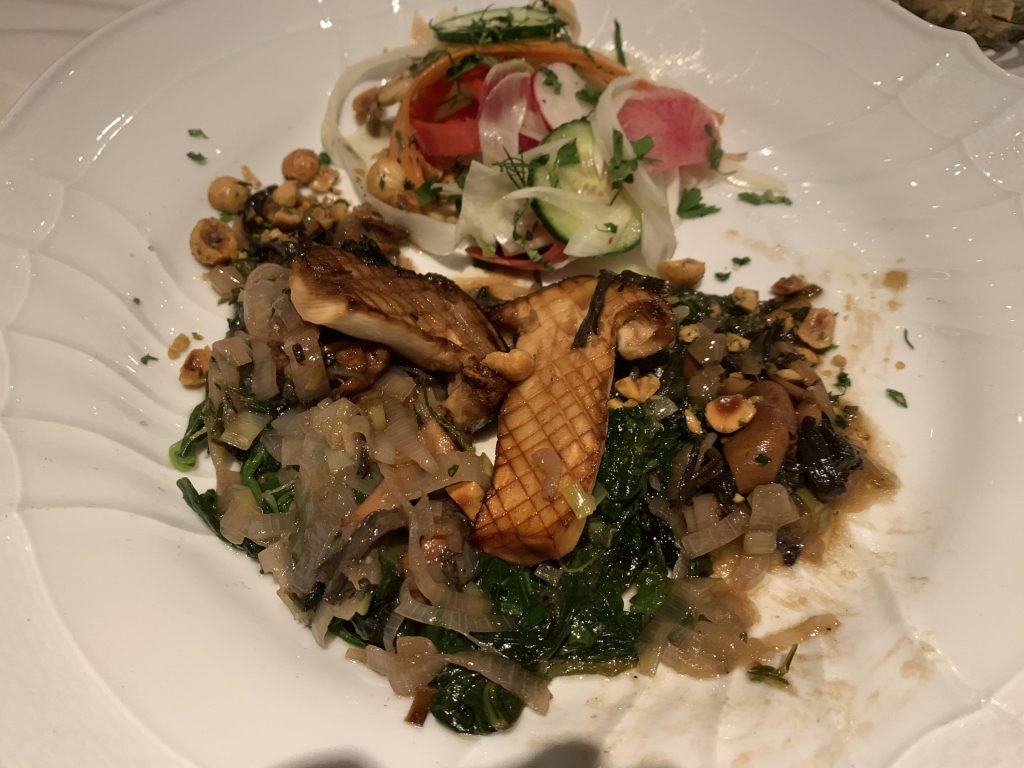 As if that wasn't enough fare for two people, Fabio Trabocchi, the owner, most graciously surprised us with a new dish they will be adding to the menu, a baked mushroom in parchment.  Savory and absolutely devine, it is served with a small salad similar to the Colors of the Garden.
Fiola  1500 San Ignacio Ave.  Coral Gables
If you would like to read some of my other restaurant reviews, you can check them all out within my RESTAURANT category.  I'm a Pinecrest, Coral Gables and Coconut Grove luxury real estate specialist who just happens to love blogging about beautiful homes and spectacular food.