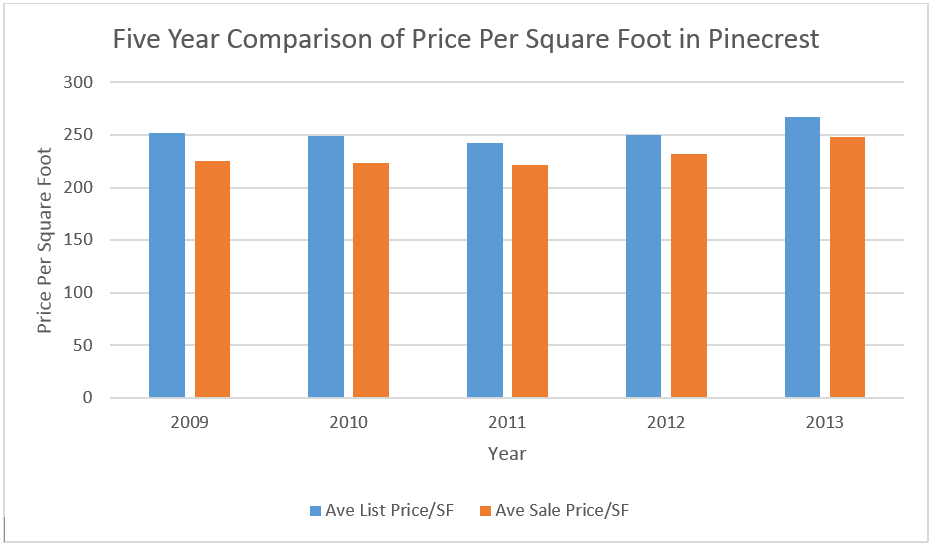 In looking at the "average list price per square foot" and the "average sale price per square foot" in Pinecrest, there is good reason for optimism.  These numbers are indicative of buyers and sellers frame of mind. Between  2009 – 2011, prices per square foot declined.  You can see by the graph below that  prices began to rise in 2012 and continue to rise by almost 7 percent this year. Buyers and sellers are clearly more confident about increasing home values in the Village.
To read more about this year's home prices per square foot in the different areas of Pinecrest, click here.
I am a Village of Pinecrest Specialist.  If you would like to schedule a buyer or seller meeting, please give me a call at (305) 898-1852 or email me a note at Wellins.D@ewm.com.