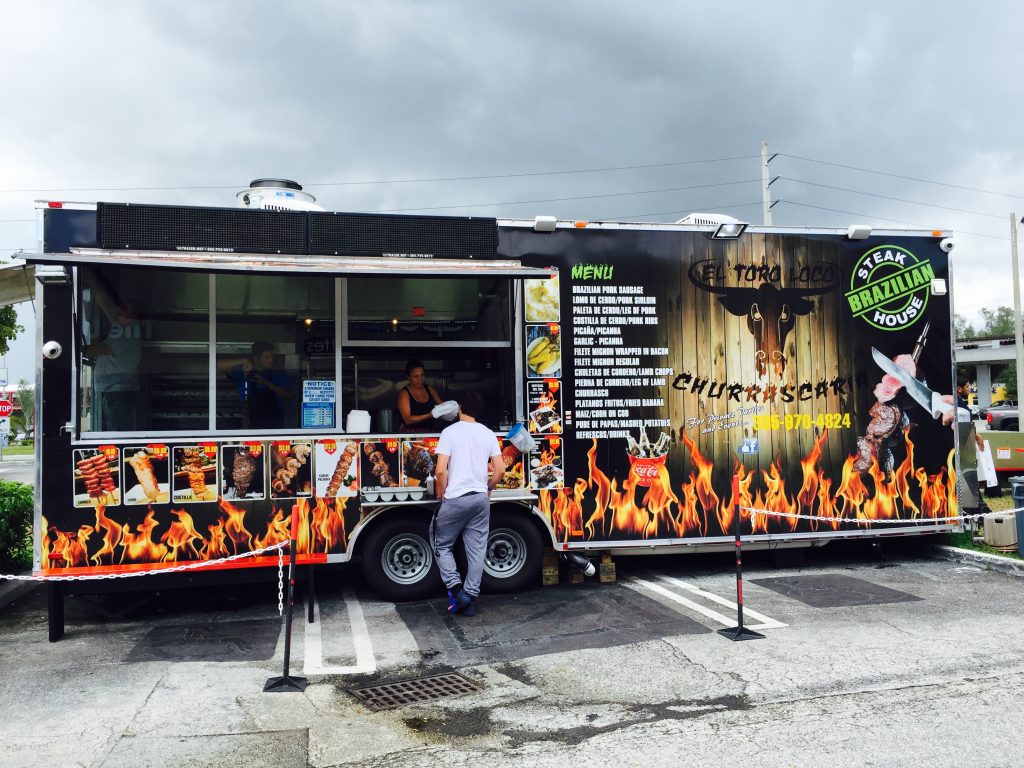 Carnivores take notice!  El Toro Loco Churrascaria is serving up mouth watering meats on the NE corner of Ludlam and US1 in the Dadeland North Shopping Center.
I stopped in today for a half pound of garlic picania and churrasco and they were grilled to perfection, even meeting Captain Rick's high standards.  The meats, cooked to order, were well seasoned, juicy and tenderlicious.
The owners, Aly and Joel Lombillo, opened their Brazilian steak truck about two weeks ago after their lease at FIU was up.  LUCKY FOR PINECREST!!!!!  Joel hails from Uruguay but knows his way around churrasco.
The menu offers a nice selection of meats including filet mignon (con bacon if you like), chorizo, lomo and Costilla.  Sides include pure de papa, maize and arroz y frijoles. Meets are sold by the half or full pound and range from $8.99 to $14.99 a pound and they have a daily special for $9.99 that includes 1/2 lb of libra de carne con arroz y frijoles.
They deliver for $3.00, take orders via phone, accept credit cards for orders over $10, give discounts to students and officers and are open from 11:30 am to 11:00 pm.  This is amazing because what restaurant stays open after 9:00 on a weekday in Pinecrest? El Toro Loco also caters parties starting at $30 per person and offers white cloth service and a full bar.
El Toro Loco Churrascaria   6603 South Dixie Hwy.  305-970-4824
| | |
| --- | --- |
| Food | Excellent |
| Ambiance | Take Out |
| Service | Good |
| Price | Inexpensive |
If you would like to read some of my other restaurant reviews, you can check them all out within my RESTAURANT category. If you have ever been to this restaurant, please share with us your own experience by leaving a comment below. I would love to know what you thought about it.