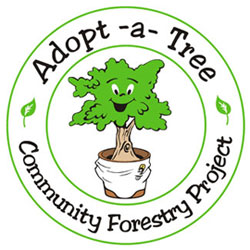 It's the last chance for homeowners to adopt two free trees for this year.  Adopt-a-Tree is giving away trees at the Miami Springs Community Center at 9 am on Sept. 14, 2013.
Trees reduce the cost of air-conditioning by providing shade, especially on the south and west sides of homes. They additionally increase property values, reduce flooding by absorbing excess rain water, help remove climate modifying carbon dioxide from the air and increase a property's beauty.
Miami-Dade has been giving away trees since 2001 over concern about the loss of shade trees caused by the removal of citrus canker impacted trees.  Since 2001, the county has given away 163,937 native ornamental shade trees and non-citrus fruit trees.
Be sure to check out eligibility requirements and rules by clicking this Adopt-a-Tree link.
Event Information
Saturday, Sept. 14
9 a.m. – noon
Miami Springs Community Center
1401 Westward Drive, Miami Springs