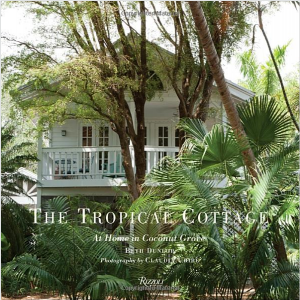 Now here's a book that captures the heart and soul of Coconut Grove.  "The Tropical Cottage: At Home in Coconut Grove" by Beth Dunlop, editor of Modern Magazine, is the pictorial story of 33 charming bungalows and cottages, their lush gardens and the eclectic people who lived in and nurtured these homes.  Anyone who has made Coconut Grove their home or hung out in The Grove, knows that nowhere in the world is there a more interesting and diverse blend of people and architecture.
This special book is due out April 16 and can be pre-ordered from Amazon.com.
See the New York Times review written by Sandy Keenan.