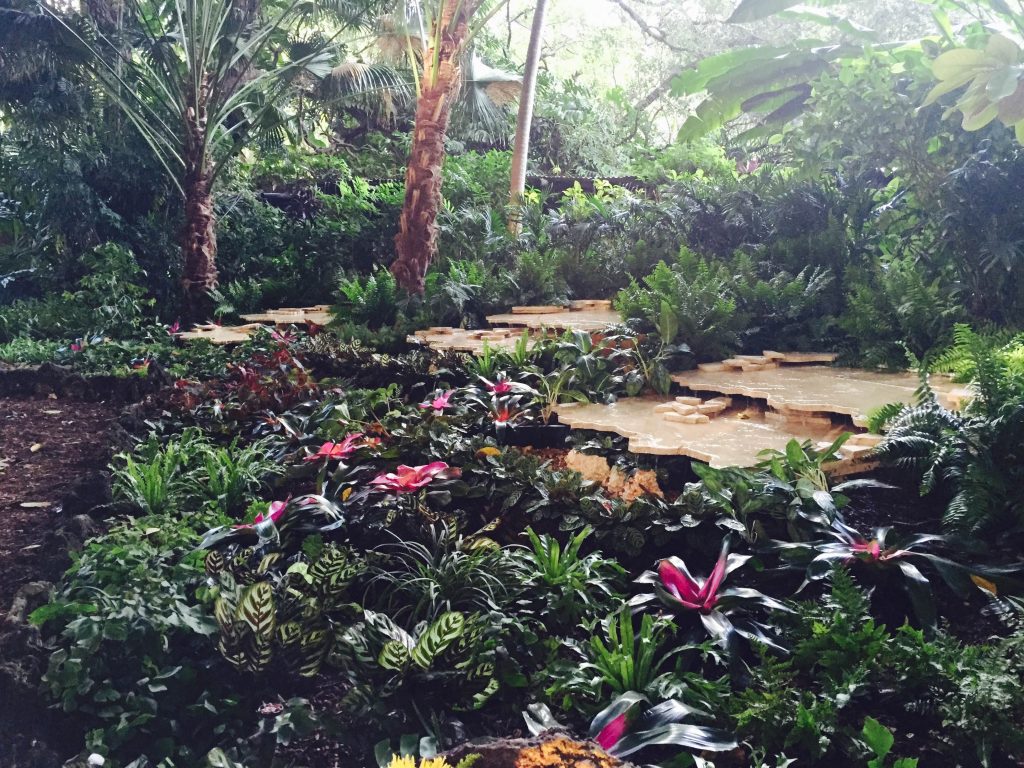 "Everyone has two lives.  The second one begins when you realize you have only one."
These words were written by Steven Sotloff while in captivity by ISIS.  His family, Shirley, Art and Lauren Sotloff received this letter from Steven six months after he disappeared from the Syrian border without a trace. Smuggled out of Syria, this letter was their first real confirmation that Steven was alive, giving them hope, comfort and something tangible to cling to through the year of despair.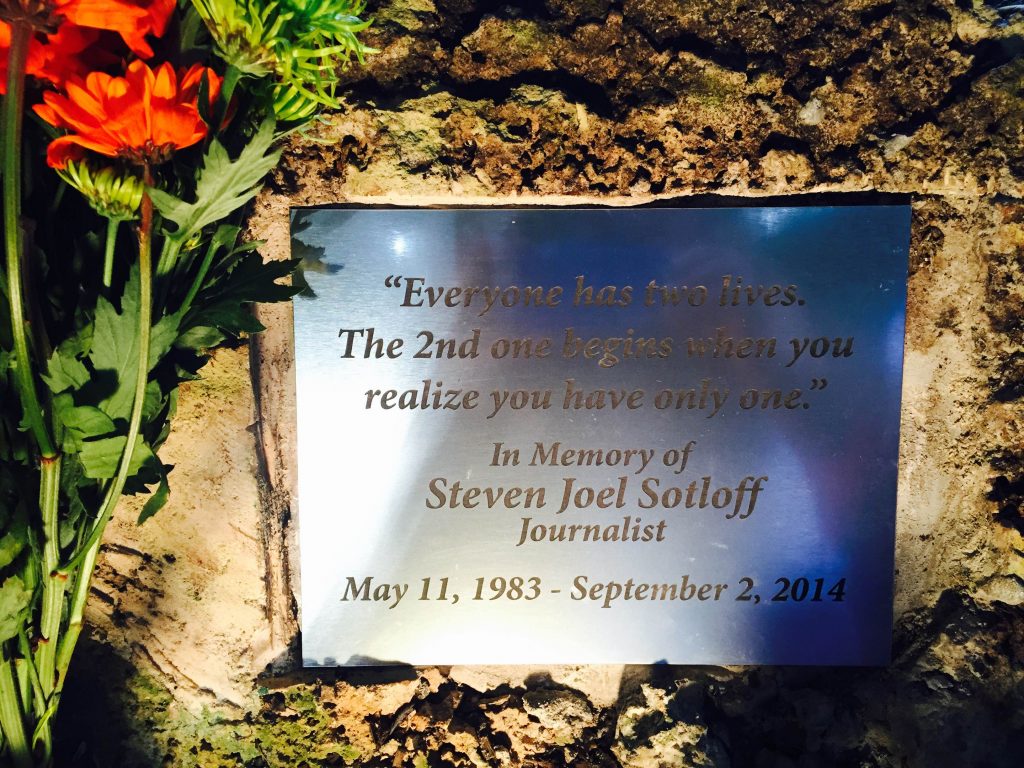 Yesterday, I attended the commemoration of The Steven Joel Sotloff Memorial Garden.  Nestled under the great banyan tree at Pinecrest Gardens, in a beautiful shaded and tranquil stop along the winding path, Steven's garden is filled with peace lillies, ferns, begonias, gingers and palms and highlighted by three cascading water features.
The memorial was graciously sponsored by Home Depot of Pinecrest and beautifully designed by Craig Morell, lead horticulturist at Pinecrest Gardens.  It's a wonderful place for reflection where family, friends and visitors can remember Steven.
After the presentation, Shirly Sotloff, with tears in her eyes, told a reporter how she wished Steven would just walk through their door.  But she knows it won't happen. " It's just very hard."
The Sotloff family has established the 2LIVES: Steven Joel Sotloff Memorial Foundation commemorating Steven's life as a journalist and his commitment to excellence in news reporting.