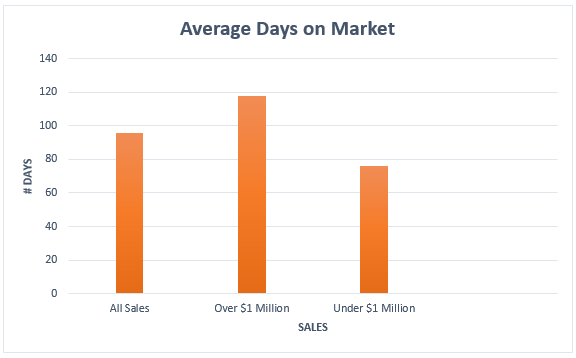 Sellers frequently ask me how long I think it will take to sell their home in the Village of Pinecrest.  Homes that are priced correctly usually sell within weeks in today's seller's market.  Price is clearly the number one factor that determines speed of sale.
That being said, the time it takes to sell a home depends on a  number of other factors: current available inventory, location, style, appeal, updating, and motivation of seller and buyer.
Pinecrest homes are averaging 95.5 days on the market (DOM).  Single family homes over 1 million are averaging 118 DOM while homes under $1 million are selling on the average of 76 days.  Luxury homes with a price point over $1 million are taking 36% longer to turn over.
With such a significant increase in value over the last 6 months,  homes that have realized this increase in value are overwhelming buyers. Hot properties are continuing to received multiple offers, giving the buyer little time to think it over.  Sellers have been and continue to be in the drivers seat right now.  But there may be good news for buyers on the horizon.   Prices may be stabilizing and trending down a bit in the upcoming months.
Click this link to read my blog:  Pinecrest May See Decline in Sales Price per Square Foot.
I am an estate specialist in Pinecrest.  If you would like to schedule a buyer, seller or investor meeting, or would enjoy a complementary home market analysis, kindly call or text me at 305-898-1852 or send me a note at Wellins.D@ewm.com.