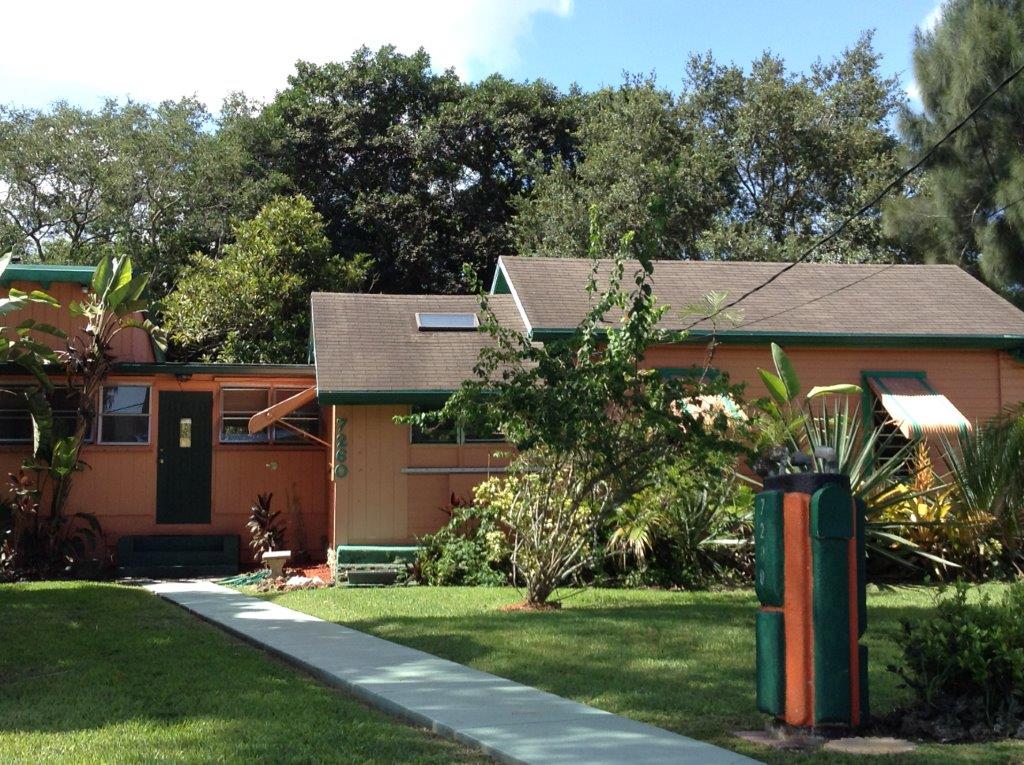 I've just listed this historical gem in South Miami.  The original 2 bedroom home was built in 1909 and lived in by the supervisor of the mango grove.
In 1941, a warm and inviting living room with huge fireplace was added along with the bathroom and a new breezeway.  The old porch became the new kitchen as it stands today.
Then in 1996, a sprawling outdoor deck was added off the back of the home as well as French Doors off the living room and kitchen. The porch off the living room was screened in allowing for wonderful breezes throughout the home.  Mosaics landings were then added to the front and back entrance to match the mosaic outdoor tables and benches that will remain with the property, which is just under an acre and loaded with a variety of fruit trees.
The Miami Dade County Historic  Preservation Board has identified this home as one of major significance and is in the process of designating it as an historic site.
In case you haven't noticed, the owner is a big Miami Hurricanes fan.   No address or interior photos will be provided on the internet so if you are interested in seeing this sweet little piece of history, get in touch with me fast.  It will not be on the market long.  305-898-1852   Wellins.D@ewm.com