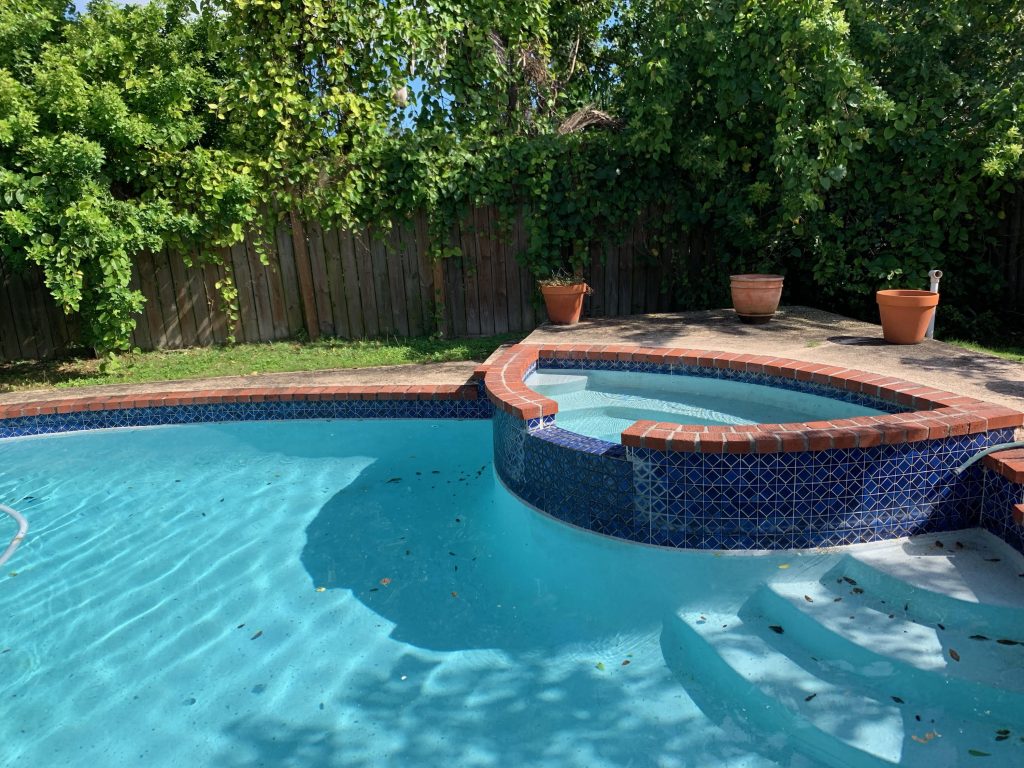 I had the pleasure of helping a delightful young couple buy their first home in Cutler Bay.
Finding their perfect home had a few challenges as they required a one story home without significant level changes. We looked at many homes with what seemed liked extreme elimination obstacle courses – sunken living rooms with elevated dining rooms, converted garages off the kitchen with deep drop offs, pool patios with steep rocky unstable steps to the house and one very unique back yard with low hanging cable and phone lines that could double as a zip line from the power pole to the house.
Also required was a master bath with a designated shower rather than a tub-shower combo and ample room for turning and moving about.  Besides the necessities, they wanted a home in a nice neighborhood with plenty of natural light, impact windows and doors, a good sized kitchen, some updating and a pool.
The seller had recently installed gorgeous wood-like vinyl flooring and impact windows and doors through a Y-Grene loan so most of the boxes on their wish list were checked.
We pursued this home for several months as it really appealed to the buyers and met most of their needs.  Although it was one of the first homes we looked at, the seller was extremely resistant to any negotiations for months. But with patience and persistence, the buyers happily prevailed.   I negotiated a fantastic price for them, renegotiated an even better price after inspections, and closed the purchase this week, well under appraised value.
Congratulations to both buyers and seller.  And many thanks to the seller's realtor, a very pleasant and professional agent to work with.
I'm an estate specialist in The Village of Pinecrest, Coral Gables, Coconut Grove and Palmetto Bay and your best source for news and information on Miami real estate.  If you would like to schedule a buyer, seller or investor meeting, please call, text or email me.  305-898-1852  Wellins.D@ewm.com