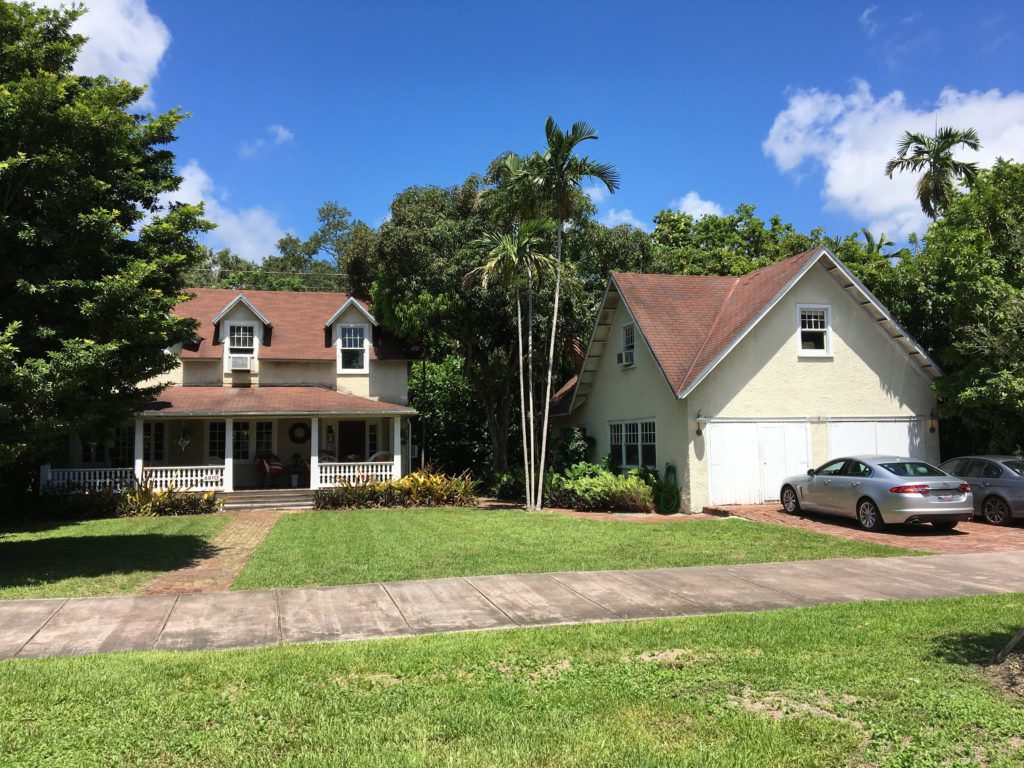 I'm looking for the perfect buyer for a truly special historic home for sale in Coral Gables. It's an enormous honor to list this priceless masterpiece located in the prestigious Riviera Section of the Gables.
Providence
Let me take you back to the turn of the 19th Century, before the City of Coral Gables existed.
Julia Tuttle was the original owner of the property.  She sold the land to Arthur F. Lang, who built the home in 1899 on what was then a ten-acre tract.  It is the oldest original home in Coral Gables. The street in front of the house was a country road know as Lang Road. Morton B. and Mary Adams purchased the home in 1934 and lived there until 1971, when Mrs.  Adams, then a widower, sold the home.  The present name of the street, Maynada, was named for the Adams' daughter Mayna.
In 1971, the home was purchased by a dear friend of mine.  Sadly, he passed away this year, leaving his wife this magnificent historic home requiring extensive rehabilitation. Unfortunately, she is not in a position to restore this gem to its original luster and must sell.
Architecture
One of the first things you will notice about this beautiful two-story house house is that is is set much father back from the street than its neighbors.  It is raised above the ground on truncated concrete piers.  The exterior walls are finished with a "dashed" stucco and the second story is expressed by three asymmetrical dormers in the gabled roof.
There are several types of windows throughout the home.  The typical window is wood, double hung with eight lights but there are also wood casement windows.  The lovely wood porch on the entrance facade is divided into four bays by square wood columns and a simple wood balustrade.
The  main house is two bedrooms and one and a half baths with 1,730 square feet of living area plus the front porch and is situated on a 10,637 square foot lot.
The Carriage House
The Carriage House, a detached three car garage with a studio apartment above, was built in 1996 and sits northeast of the main house.  It is not part of the historical designation and can be modified or removed.
Rehabilitation of the Home
The Lang-Adams Home was designated a historic landmark in 1977.  It's in need of complete rehabilitation and will require a buyer who is a lover of historic preservation. The owner is seeking to have the historic designation removed so that the home can be sold for land value.  If you are someone with the means and interest to preserve this architecturally significant piece of history, please call me to discuss.
6810 Maynada St.  is offered at $899,000
Please drive by but do not disturb the owner.
Click here for other historic homes I have sold.
I'm an estate specialist and your best source for news and information on Miami real estate.  If you would like to schedule a buyer, seller or investor meeting, please call, text or email me.  305-898-1852  Wellins.D@ewm.com