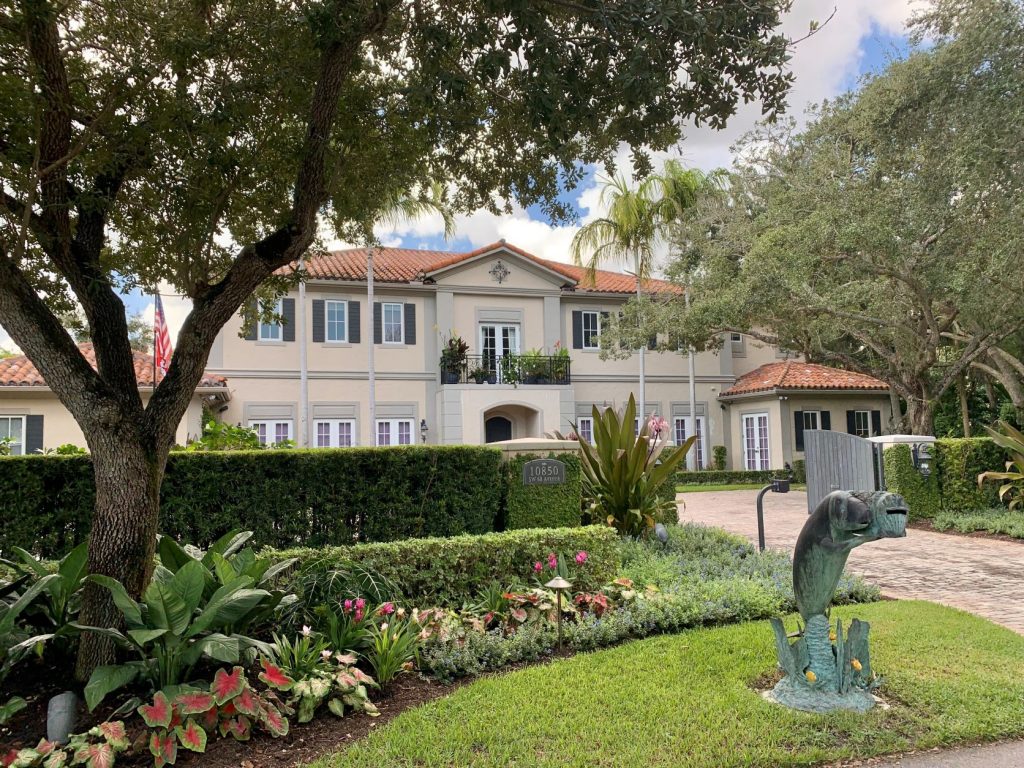 Pinecrest is an 8-square mile affluent suburb of Miami-Dade County. This small neighborhood is home to picturesque tree-lined streets, lovely houses on large lots, and a friendly, peaceful ambiance.
While Pinecrest is located south of Miami International Airport and Downtown Miami, it has city conveniences along with an open-air, country feel.
If you're considering living in Pinecrest, here's why you shouldn't hesitate and start your home search.
5 Reasons Why You Should Consider Living in Pinecrest, FL
1. Peaceful Neighborhood
While Miami expanded outward during the 1960s, the Pinecrest real estate market gained popularity among residents desiring a quiet lifestyle away from the city center.
There is something calming and peaceful about living in this neighborhood without sacrificing the comforts of being close to a large city. Brickell, The Art District, The Design District, Downtown Miami and Miami Beach are just a 30-45 minute drive. So you can enjoy living off the beaten path without giving up a varitety of amenities and quality of life.
2. Impressive Landscaping Style
Located off-the-beaten-path, this neighborhood offers a mix of exclusive acre estates, long driveways, and private streets. Pinecrest's strict landscaping and tree regulations result in a gorgeous cast of greenery on every block. You'll never feel cramped or crowded here, and there's plenty of room to spread out.
3. Beautiful Tourist Attractions
Pinecrest is home to great parks. It has beautiful green spaces you can enjoy. Among them is the Pinecrest Gardens. As the village's "crown jewel," Pinecrest Gardens serves as a cultural venue, botanical garden, and stunning gathering spot for residents.
The park features a cypress slough, a tropical hardwood hammock, a desert garden, various specialty gardens, a riverine landscape, and nearly 1,000 tropical plants. You can stroll through the botanical garden, view wildlife on Swan Lake,  enjoy jazz concerts and plays in the Banyan Bowl and experience magical art displayed throughout the garden by visiting artists.
4. Active & Healthy Lifestyle
During the day, residents can play tennis or play sports at Dante Fascell Park, go kayaking at Matheson Hammock on Old Cutler Road, stroll under tropical canopies at Pinecrest Gardens, and see a jazz concert in the amphitheater.
Pinecrest actively promotes a tranquil atmosphere, and it's a great neighborhood for those who prefer peace and quiet. Pinecrest is a great place for kids to play little league sports and participate in organized activities.
5. Exemplary Schools
Schools like Miami Palmetto Senior High School and Pinecrest Elementary make Pinecrest a desirable place to live for families. Among the private schools in the area,  Gulliver Prep is one of the finest. The city is also home to Florida International University and the University of Miami.
Knowing more about Pinecrest prepares you better for moving here. If you need someone to help you find the best home for you, contact an experienced Realtor to make the process of purchasing a home much simpler for you.