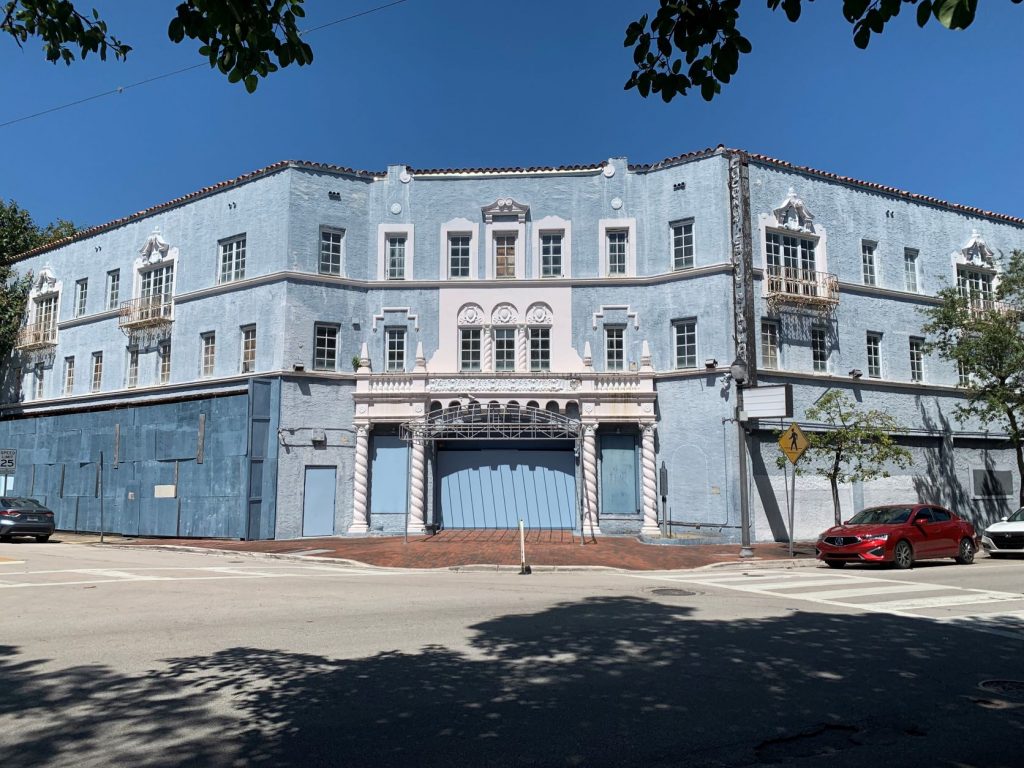 I attended a meeting last night at City Hall in Coconut Grove that pitched an alternative $45 million proposal to rebuild the Coconut Grove Playhouse.
This version of a theater center would be operated by the Adrienne Arsht Trust under the current agreement with the county.  If not governed by the Arsht Trust, a 501c3 trust board could be formed with arrangements similar to the public-private partnership of the Adrienne Arsht Center.
The group of civic leaders supporting this version is spearheaded by Mike Eidson, Chairman of the Arsht Trust.  They envision raising the 1926 theater and constructing a 700 – 900 seat state-of-the-art, world class, multi-purpose performing arts facility. In addition, they propose construction of a 250 seat second theater, build on the site of the parking lot next to the existing theater.  The smaller theater would be run by Joe Adler of Gables Stage, who would move the successful Coral Gables venue next to the Biltmore Hotel, over to Coconut Grove.
Ron Nelson, Chief of Staff for Mark Sarnoff, made a valid point in support of a completely new structure.  A world class theater needs a loft, wings and a sub-stage.  Engineers and architects have suggested that the current building can't be safely retrofit and that a new structure should be built with a façade that represents the old building and the history, charm and ambiance of Coconut Grove.
For a comprehensive review of the Coconut Grove Theater issues click this link.
I am an estate specialist in Coconut Grove, Coral Gables and Pinecrest.  If you would like to schedule a buyer, seller or investor consultation, please call or text me at 305-898-1852 or send me a note at Wellins.D@ewm.com.