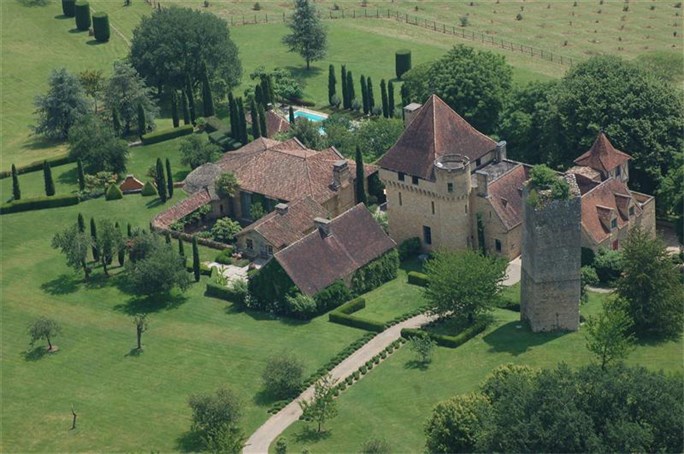 La Vermondie, located in Dordogne, Aquitane, France, is available.  Dating back to the 12th century, this incredible estate is the embodiment of Europe's rich and diverse heritage.
Folklore suggests that Richard the Lionheart stored the spoils of war in the vaults beneath the castle, which may once have doubled up as dungeons. Today, all four levels of the chateau are far more inviting, with lavish entertaining space including two sublime salons with dramatic windows, stone fireplaces and oak flooring; two dining rooms; a great hall; and a vestry.
The entire 9,690 sq ft interior has been exquisitely restored by a prestigious French architect and includes five spacious bedrooms and four full baths. Further lodgings are provided by a guesthouse, two guest apartments and a large atelier.
Surrounded by 125 acres of private woods, orchards and meadows, this romantic retreat also boasts a beautiful lake for secluded swimming and boating.
Details for La Vermondie
Bedrooms:  10
Full Baths:  6
Interior:   15,070 Sq Ft.
Exterior:   125 Acres
La Vermondie is offered at $6,704,877 by Christies International Real Estate – Joakim Wrange-Widen, Rupert Valpy and Maxwell Storrie Baynes
For more information or a private showing of this estate, please call, text or email me @ 305-898-1852  or [email protected]
Please follow and like us: