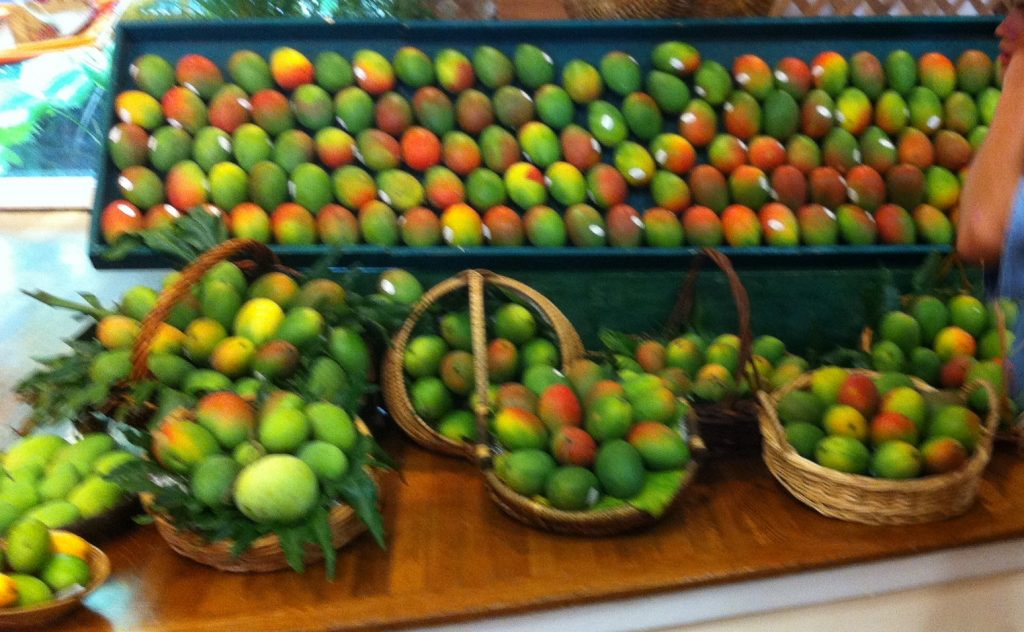 In case you missed the 21st Annual Mango Festival at Fairchild Garden in Coral Gables this past weekend, here are some juicy photos of the delectable fruit of Gods.
In addition to sampling a variety of tasty mangos from Mexico,  Fairchild hosted a Mango Brunch where some of South Florida's greatest chefs prepared their favorite mango dishes.  The Chefs this year were Chef Kris Wessel of Florida Cookery, Chef Allen Susser,  Giorgio Rapicavoli of Eating House, Chef Curtis Rhodes of Oak Tavern, Chef Daniel Serfer of Blue Collar,  and Frank & Andrea Randazzo of Creative Tastes.
Photos are courtesy of my friend Bob Pellegrini.
I am a luxury residential real estate professional who also happens to adore mangos.  Feel free to give me a call at 305-898-1852 or email me at Wellins.D@ewm.com to set up a buyer or seller meeting.