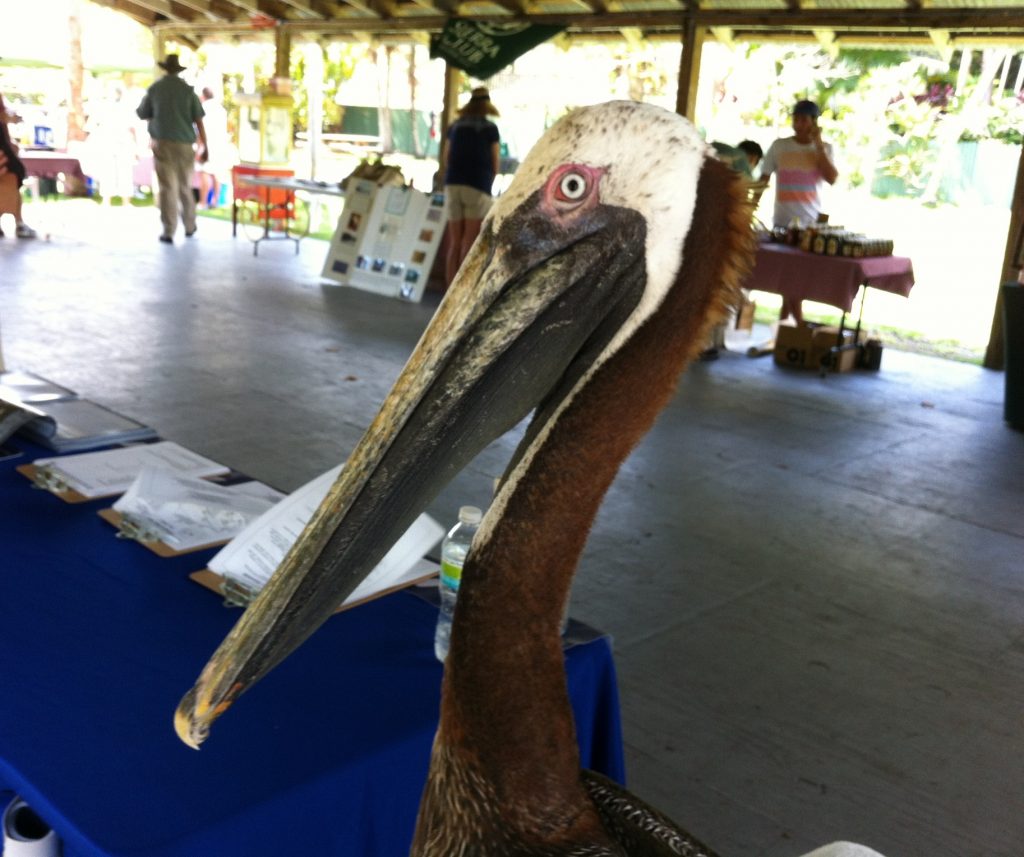 Pelican Pepe served as official mascot of the Earth Day celebration at The Barnacle Historic State Park in Coconut Grove Sunday.  Volunteers from Pelican Harbor Seabird Station brought Pepe, a rescued bird, to the Park for the day to bring public awareness to their wildlife rehabilitation center.  They rescue, rehabilitate and release sick, injured and orphaned wildlife in the greater Miami metropolitan area, as well as educate residents about the inherent perils facing our native wildlife.
The Seabird Station was founded in 1980 exclusively to treat injured pelicans.  While pelicans continue to be their main focus, they now accept all native wildlife from hummingbirds to herons.  The Station also provides free assistance to local government agencies and municipalities with wildlife-related management concerns and problems.  They operate without government funding, relying on private donations and volunteerism to feed and care for the animals they receive.
By the way, this was a big bird!  Impressive and handsome up close.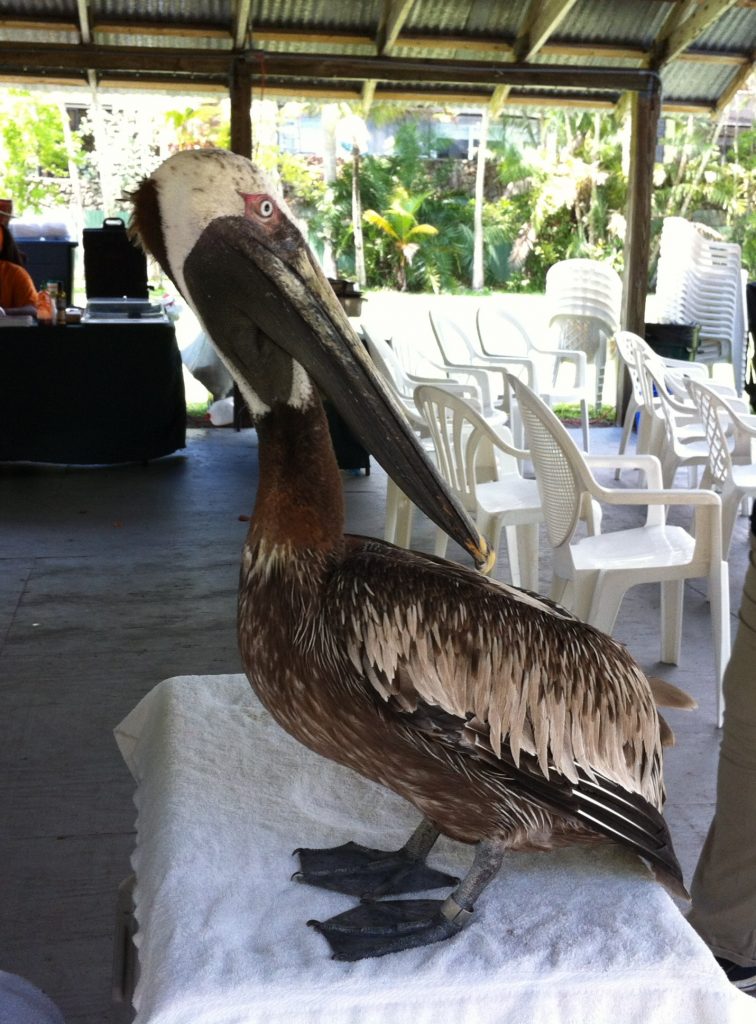 If you would like to visit the Seabird Station located on NE 79th Street Causeway between the city of Miami and Miami Beach, call (305) 751-9840 or click here for more information.