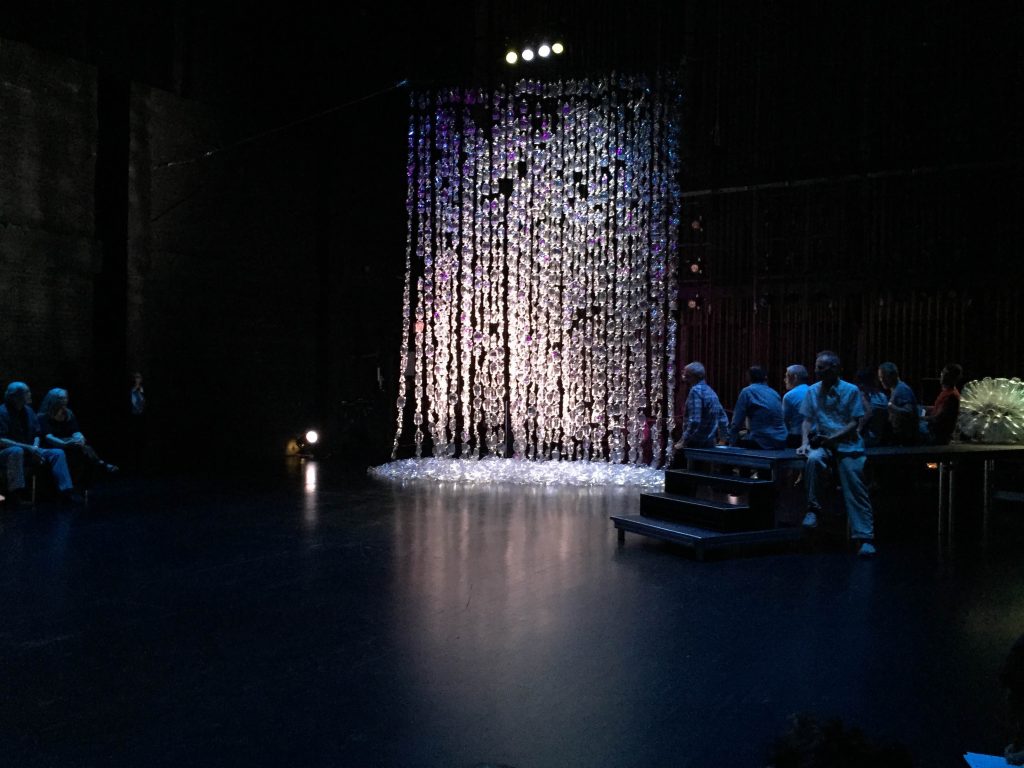 I attended a Nadia Beugre dance performance this past weekend on Stage Black Box at the Miami-Dade County Auditorium.
Nadia, choreographer and dancer, performed Quartiers Libres, a French expression meaning "free territory" or "limitless space".  It was strange and unfamiliar, confusing and angry and expressive, wild and intense.  Everything about the performance screamed freedom from oppression, from the tangled microphone cable strangling her body to the musical score and meteor shower of plastic water bottles.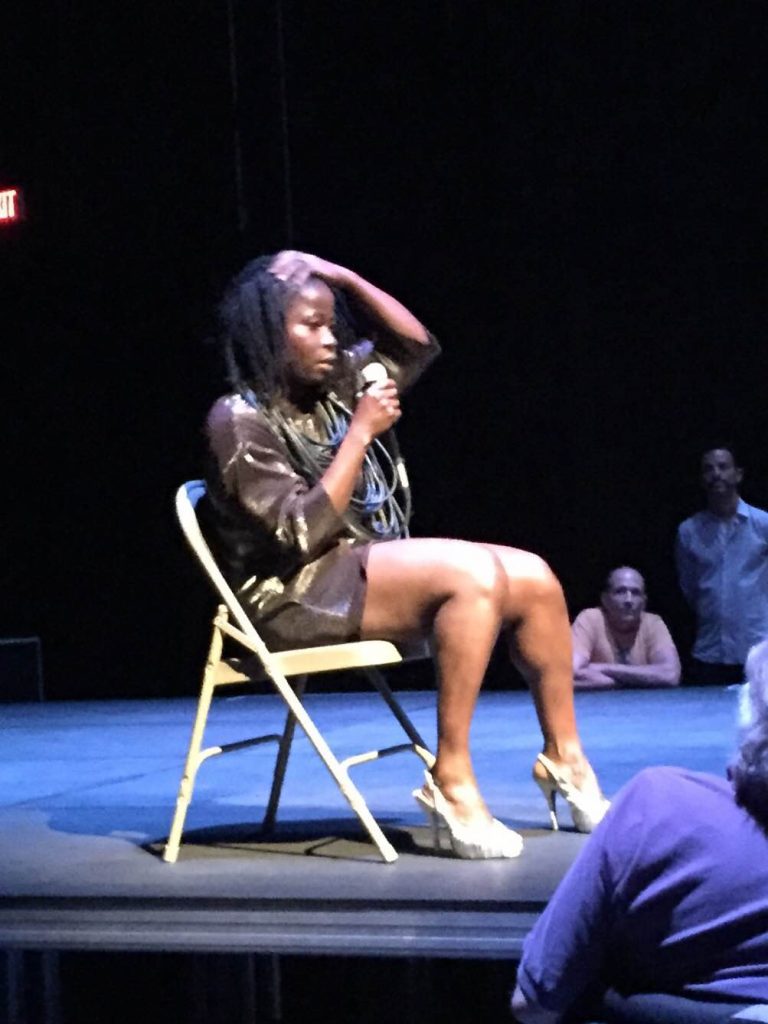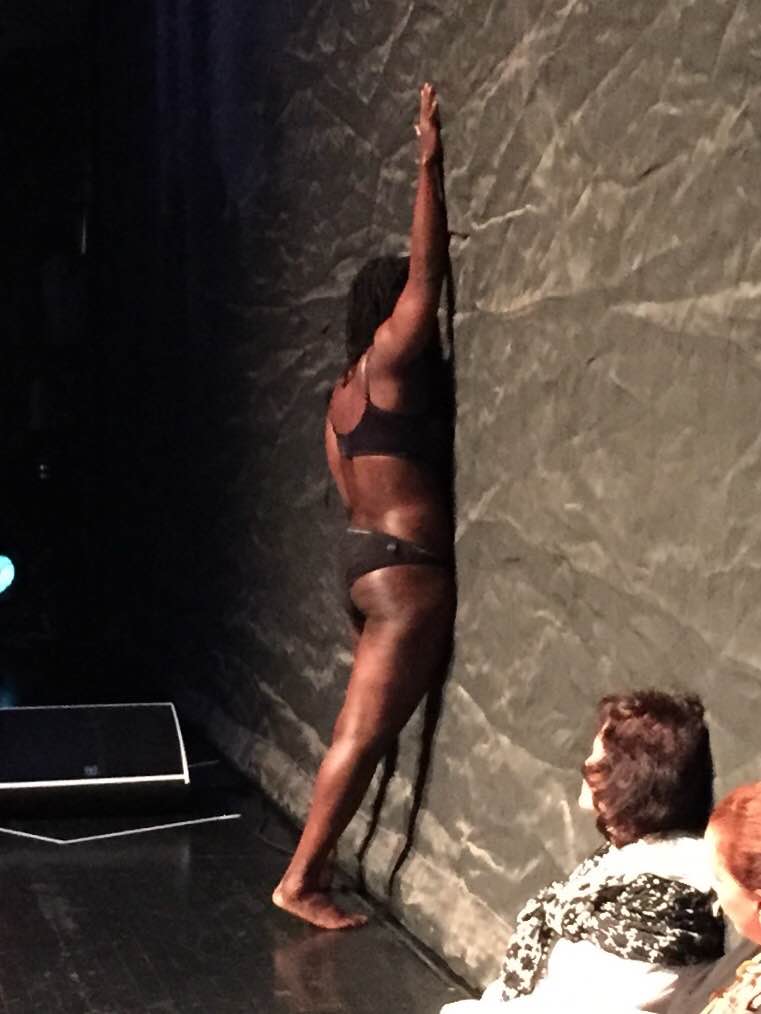 I didn't fully understand it until the question and answer session with the artist after the performance but learned that it was more of a coming out of repressed souls unnoticed in the background of life.
Stage Black Box is a wonderful venue and this performance was beautifully enhanced by the interactive design,  two stages with open seating around and on the platforms and floor, and a curtain of plastic water bottles lit from above.
The dance provoked interesting post performance conversation, which great artistry should do.  Most of the guests were disturbed by it and uncertain of Nadia's motivation. Seems that people either loved or hated it.   In the  beginning, I was thinking it was self-indulgent writhing, yet other times I was riveted, at one point gasping at her free fall straight back.  I'm still thinking about it today which tells you something.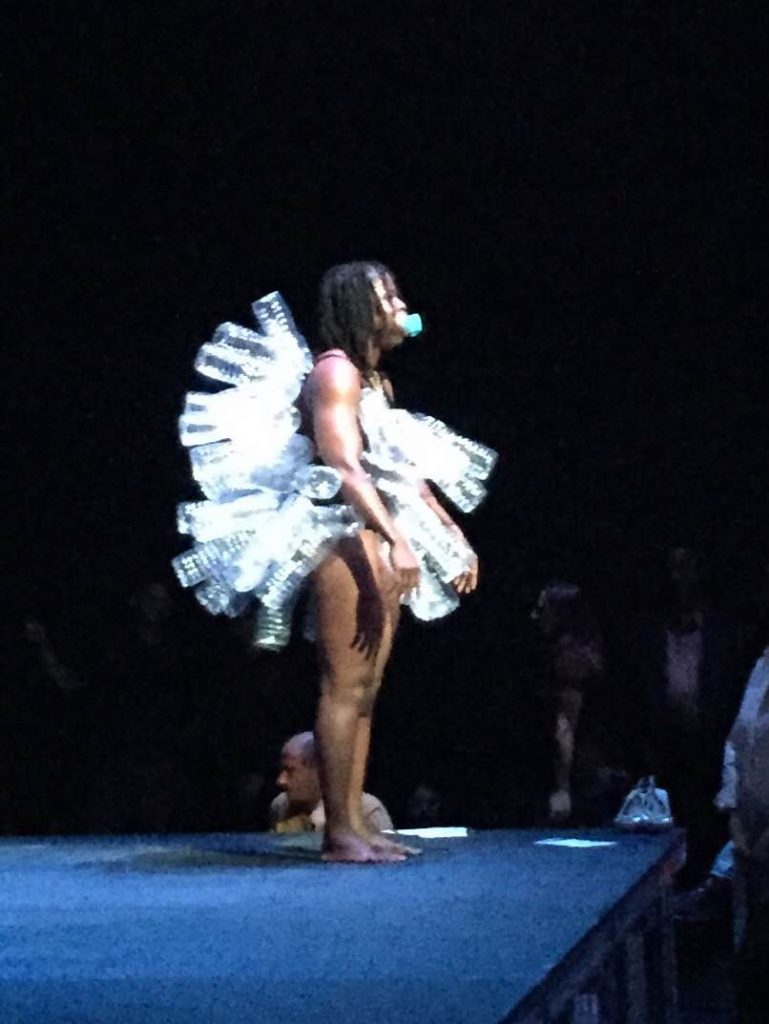 Nadia is from Zikisso in Cote d'Ivorie.  She trained with the Centre Choreographiques in Montpellier, France.
This performance was presented by Tigertail as part of the FLAFR (Florida/France Festival).
Thank you Linda for this experience.
I'm an estate specialist in Pinecrest, Coral Gables and Coconut Grove.  Although this is a real estate site, I occasionally write blogs about dance, restaurants and community events for the fun of it.  If you'd like to chat about real estate or would like help with buying, selling or investing in a home, I welcome your call or text at 305-898-1852.