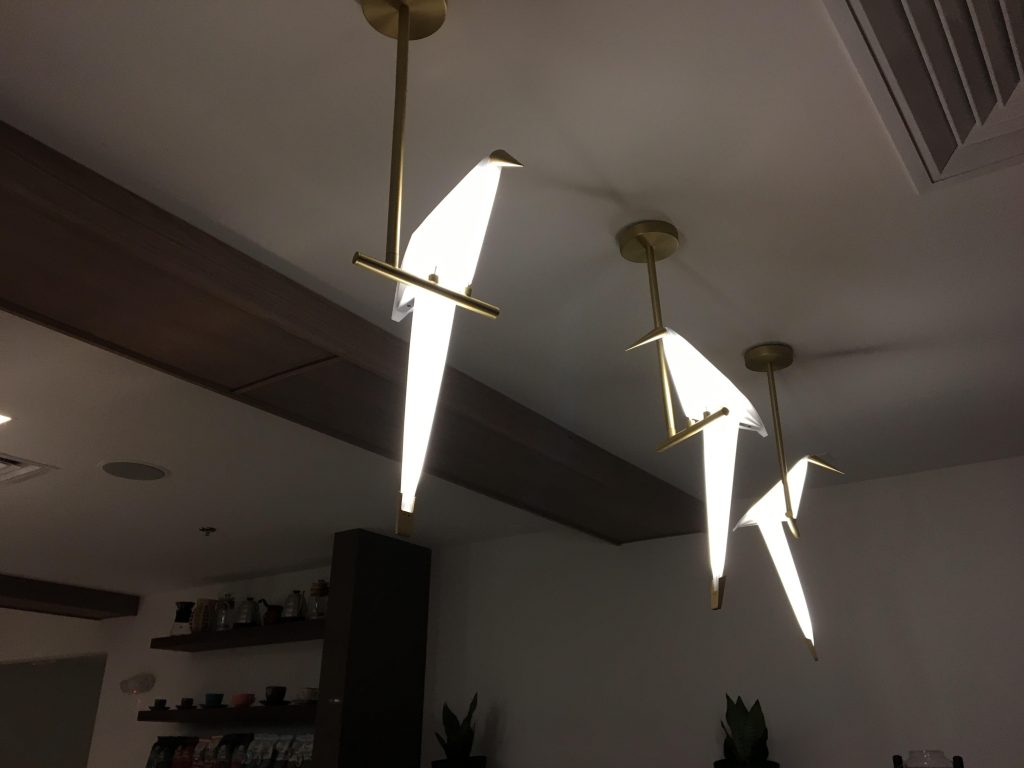 Anyone remember the Cypress Hall Cafeteria of Parrot Jungle days in Pinecrest?
Last night, Pinecrest Gardens opened its doors to the reinvented Cypress Hall, a cultural and educational center designed to connect visitors with the world of contemporary art.  Located at the entrance to the Garden, the new 4,600 square foot venue has a wonderful coffee bar and modular spaces for exhibitions, art classes, lectures and lounging.
Pinecrest Gardens Director, Alana Perez was the visionary behind this extraordinary renovation.  Above the coffee counter, take a look at the origami inspired parrot lighting she picked up in Australia.
Artist Carola Brava created the branching terrazzo floor design that conceptually unites the meandering tree lined paths with the interior space.
Except for missing a restaurant in this fabulous space, I'm thrilled with the new Cypress Hall.
I have the pleasure of serving on the Board of Directors for the Garden Fund, a non-profit organization whose mission is to preserve and enhance the botanical splendor of Pinecrest Gardens.