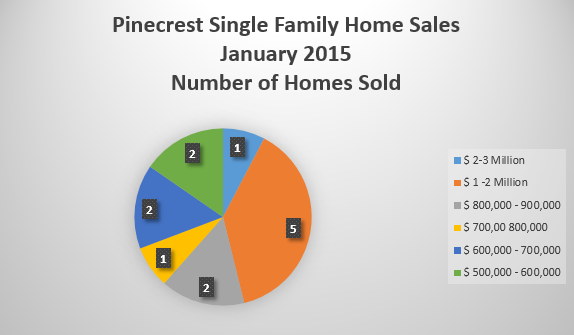 January was a slow month for single family home sales in The Village of Pinecrest.
There were only 13 closings, with a top sale of $2,275,000 and a bottom sale of $540,000. The average sale was $994,000 or $270 per square foot.
In reviewing the luxury segment of this market, properties that sold for over $1 million, the average price was $1,351,000 or $313 per square foot for January.
One property sold for land value at $1,100,000.  The buyers plan to build a spectacular contemporary LEED home, using the latest and greatest energy efficient technology and building materials.  I can't wait for this one to go up in the neighborhood.
Click these links for my Market Reports on Pinecrest Home Sales 2014 or Pinecrest Land Sales 2014
 I am an estate specialist in The Village of Pinecrest and your best source for news and information on Pinecrest real estate.  If I can be of help to you with buying, selling or investing property or you just have questions that need to be answered, feel free to call or text me at 305-898-1852.