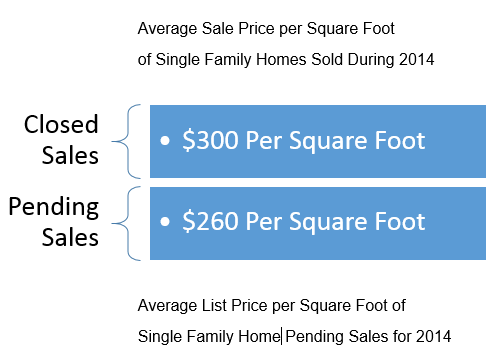 This year, single family homes in the Village of Pinecrest have sold for an average of $300 per square foot.
I've been looking at pending sales data for 2014 and it shows the average list price per square foot at $260.
Since the average sale price to list price ratio is 95% for the year, meaning that the average home sells for 95% of the asking price,  we can expect pending home sales to close at an average of $247 per square foot.
This is not necessarily a bad thing for the housing market in Pinecrest.   Prices have been steadily rising this year and this could have a stabilizing effect on the market.  It's certainly better for buyers.
I am an estate specialist in the Village of Pinecrest.  If you would like to schedule a buyer, seller or investor consultation, or would like a complementary home market analysis, kindly call or text me at 305-898-1852 or send me an email at Wellins.D@ewm.com.