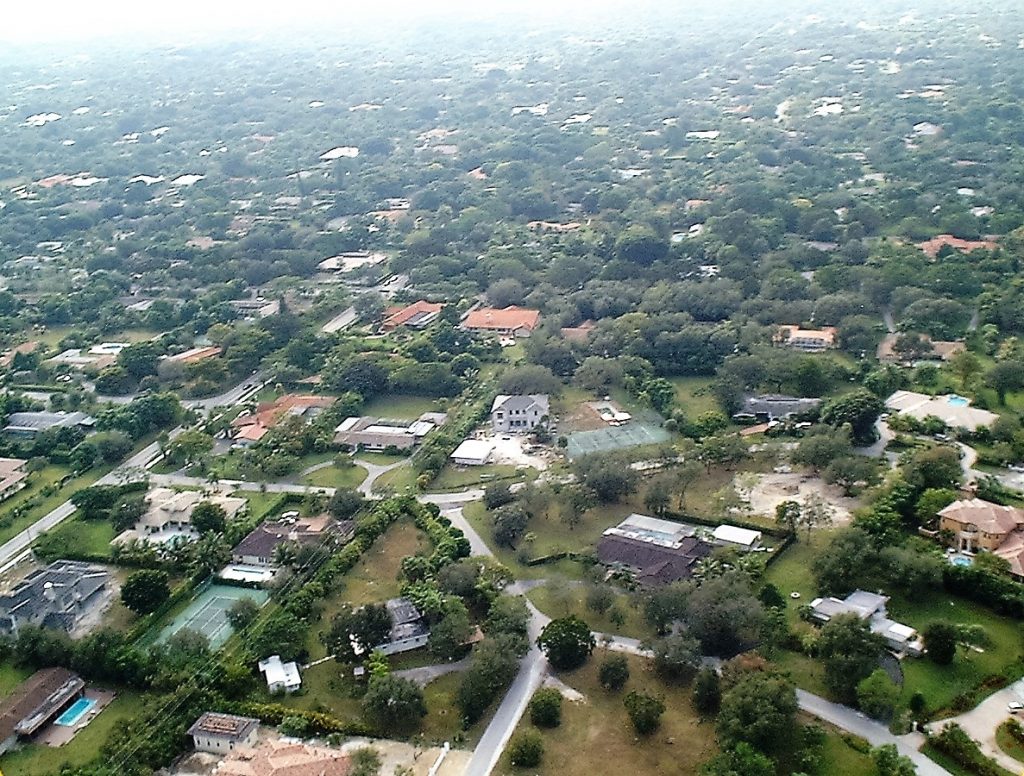 The Village of Pinecrest land sales were relatively stable in 2016. Although it took longer to move Pinecrest real estate last year, prices were up.
Market Recap of Land Sales

A total of 14 properties sold last year in Pinecrest, most between 3/4 of an acre and 1.25 acres, averaging $1,031, 921 per sale or $26 a square foot (SF).
Compared to last year, the total number of parcels sold was down by 13% but the average sale price was up 7% and price per SF by 12%.
In Northeast Pinecrest, a property under 1/2 acre captured the highest price per SF at $45.   Overall, properties in 2016 sold at 95% of asking price but took 29% longer to sell than in 2015.  Take a look at the chart to the right for all the land sales data.
Pinecrest Real Estate
Each year, vacant lots are more difficult to come by in the northeast and southeast sectors of Pinecrest so developers are pushing further west between 70th and 77th Avenue, picking up lots at lower prices. Throughout the Village, older homes, especially those built in the 40's, 50's and 60's, have been selling strictly for land value.
Peruse these links to see the stats on Pinecrest Home Sales 2016 and Pinecrest Land Sales 2015.
I'm an estate specialist in The Village of Pinecrest and your best source for news and information on Pinecrest real estate.  If you would like to schedule a buyer, seller or investor meeting, please call, text or email me.  305-898-1852  Wellins.D@ewm.com