To show you the trends in the Village of Pinecrest real estate market these days, I've created the chart below that shows the number of new listings that came out on the market each month in 2013 combined with how many of those new listings have either pended or sold.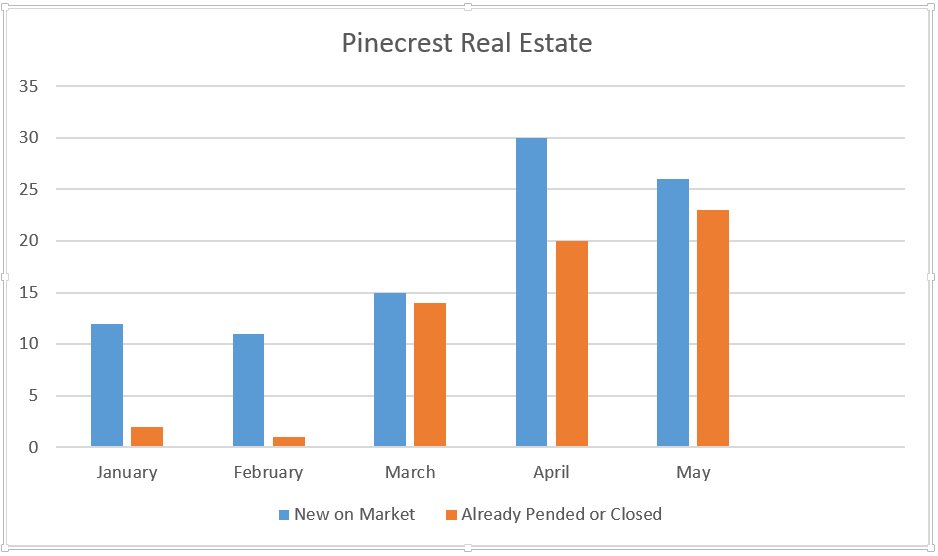 As you can see, we had the highest number of new listings in April and the highest number of pending or closed sales in May.  This trend is very common for the Pinecrest real estate market.  As summer approaches, families do one of two things.  They either take vacation or move before the fall session of school begins.
I am a Pinecrest real estate specialist.  If you would like to schedule a buyer or seller meeting, feel free to call me directly at (305) 898-1852 or email me at wellins.d@ewm.com.