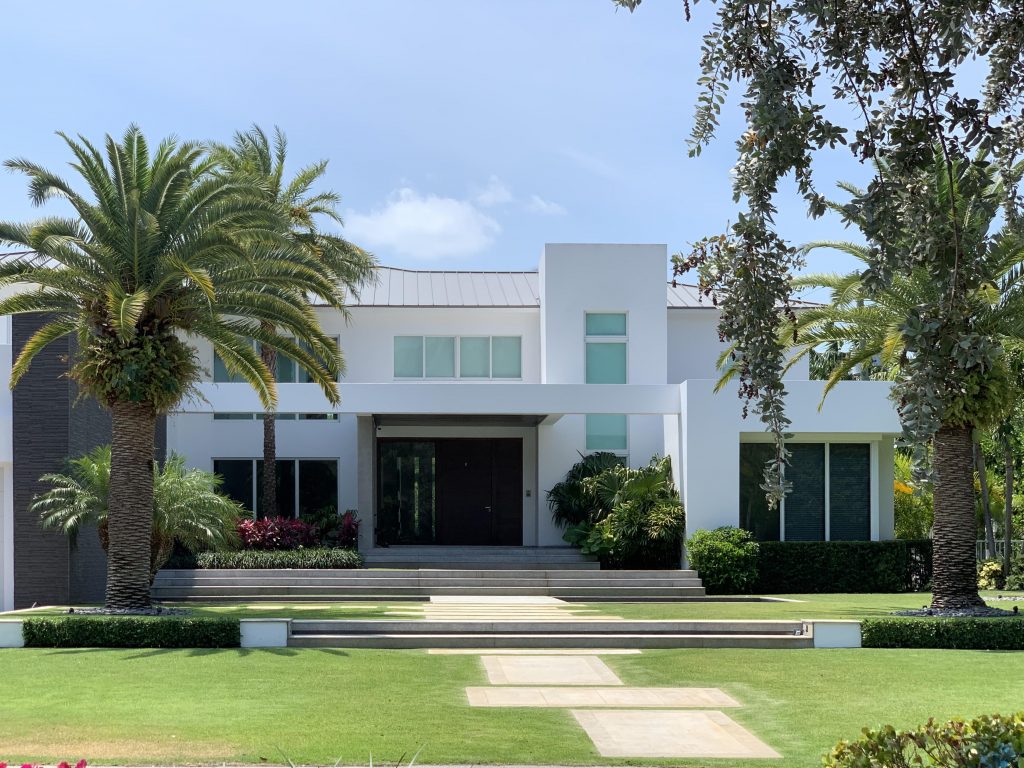 Village of Pinecrest single family home sales were surprisingly great in March – up 65% over March sales from last year and up 189% over last month. Crazy right? But don't get too excited as there are early signs that these numbers will fall off in April.  There are 187 homes for sale, down 11% from last month.  But the telling number is the pending home sales, those that are under contract. Pending sales are down by 28% over last month and down 26% compared to last year. While this doesn't bode well for April sales, I remain bullish on the market and see this as a temporary slow down while buyers and sellers feel their way through the uncertainty.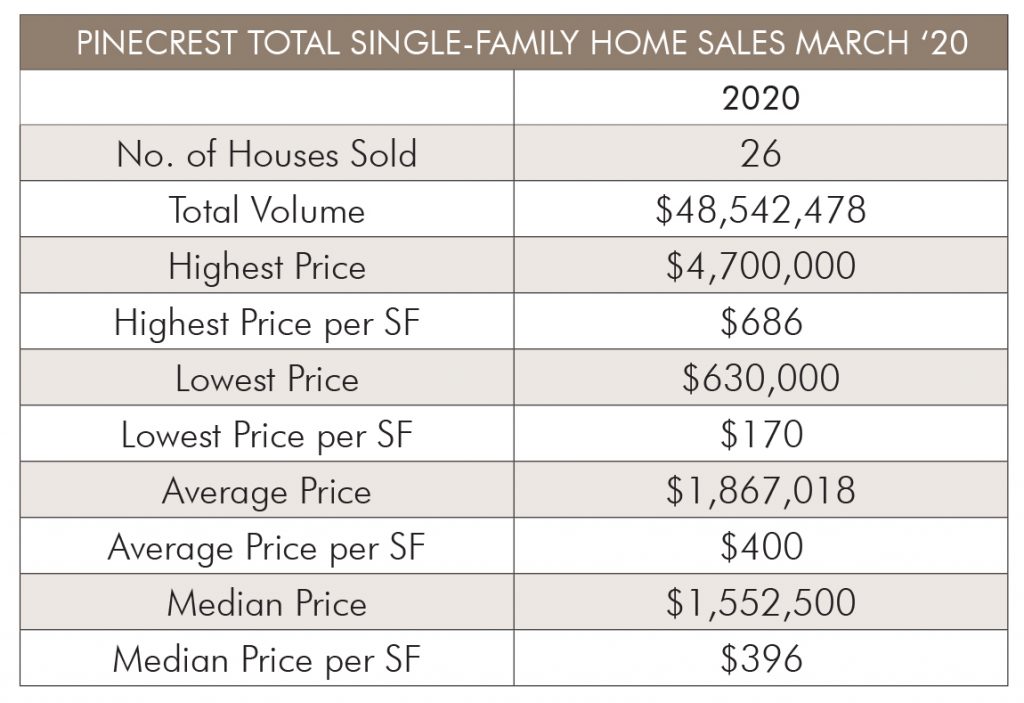 Luxury Sales and Loans
Interestingly, 30% of Pinecrest sales in March  were above $2 million, with eight ultra luxury homes closing last month. This market is likely to flatten out as it's becoming harder to get jumbo loans with the contraction of loan products. Borrowing is more challenging despite record low interest rates;  riskier loans are being suspended and credit ratings must be  640 or above, an increase from 620. And beware to borrowers already approved for a loan… employment is being verified 24 hours before closing.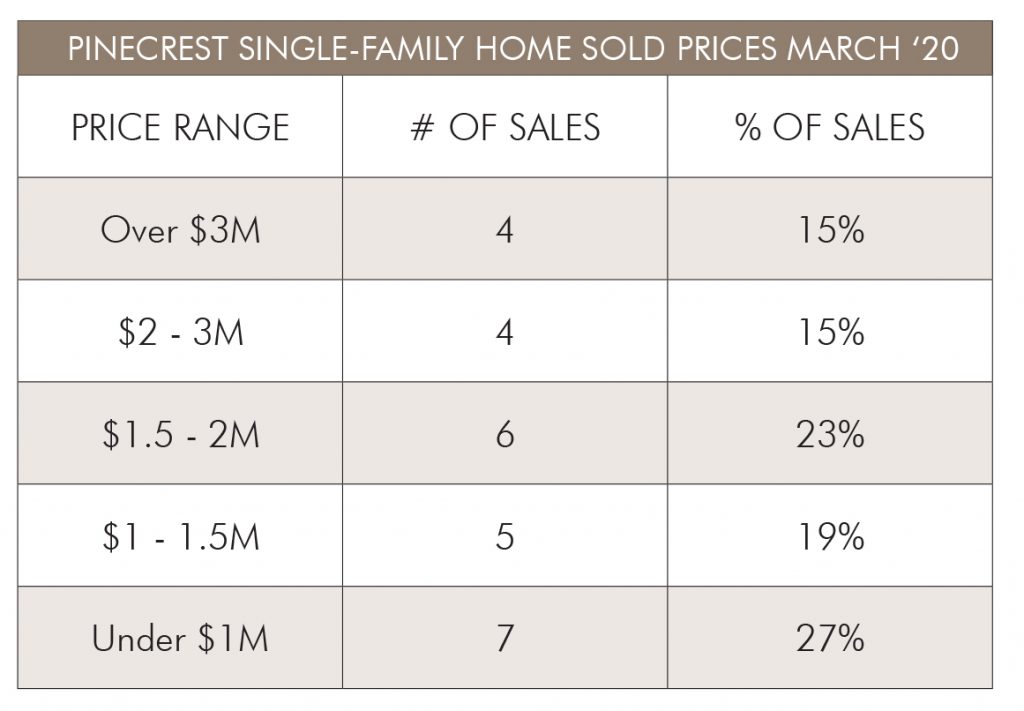 What About Miami-Dade Single Family Homes?
Miami-Dade single family homes saw a 10% drop in listings and closed sales in March and a 20% drop in pending sales.  The trend is obvious. Covid 19 is having a direct impact on the real estate market and the April data will be a strong indicator of the trend.  Stay tuned for next months market update.
Village of Pinecrest 2019 Real Estate Market Report
Your home should be listed with an experienced Realtor to get the best possible sales price. Please give me a call for a professional valuation if you are considering selling your property. 305-898-1852. We can meet virtually through facetime or zoom. Homes are selling and virtual tours are the new normal.
Explore Pinecrest Homes for Sale
Sorry we are experiencing system issues. Please try again.