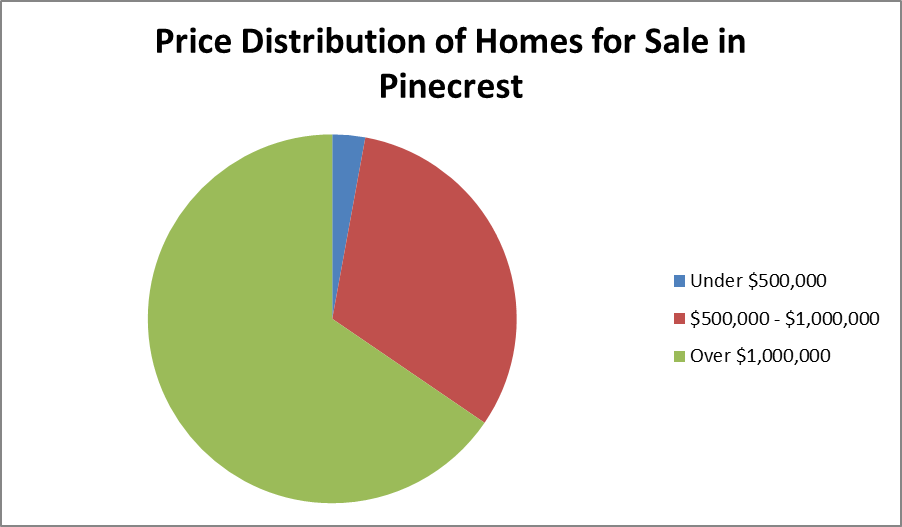 In Pinecrest, 91 homes over $1,000,000 are currently for sale.  Forty four homes are for sale between $500,000 and $1,000,000 and only four homes are under $500,000.  Most homes in this community are on large parcels of land, often 3/4 acre and up, adding significant value to these properties.
Click here to see the complete market analysis of homes sold in Pinecrest in 2012.
I am a Pinecrest specialist and would be pleased to meet with you for a buyer or seller consultation.  Feel free to call me directly at (305) 898-1852 or email me a note at wellins.d@ewm.com.