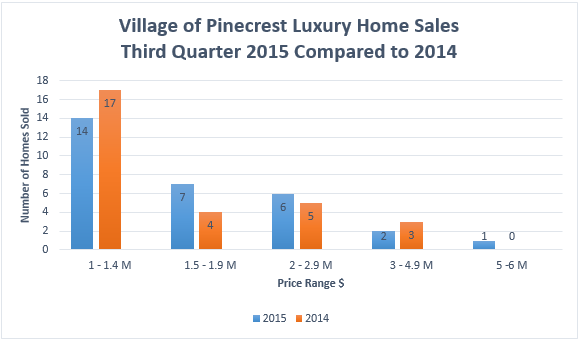 The luxury market in the Village of Pinecrest continues to thrive in the $1M to $1.4M price range.  Out of 30 single family home sales, almost half the sales were in this pocket.  The balance of sales fell between $1.5M and $2.9M. When comparing high-end sales for the third quarter of 2015 to 2014, the numbers are stable.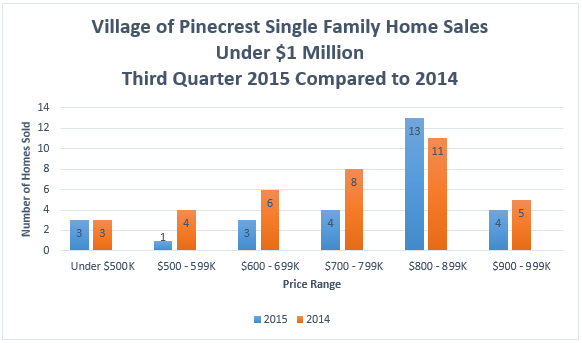 However, sales under $1M have dropped by 24%.  The biggest change in comparing Q3 sales this year to last is in the $500K to $799K price range – off by 56%. The hot market, at 46% of total sales,  was overwhelmingly between $800,000 and $899,000.
Click this link to see price and price per square foot numbers for Pinecrest 2015 Q3 Sales.
I'm an estate specialist in The Village of Pinecrest and your best source for news and information on Pinecrest real estate.  If you wish to schedule a buyer, seller or investor meeting, kindly call, text or email me.  305-898-1852  Wellins.D@ewm.com