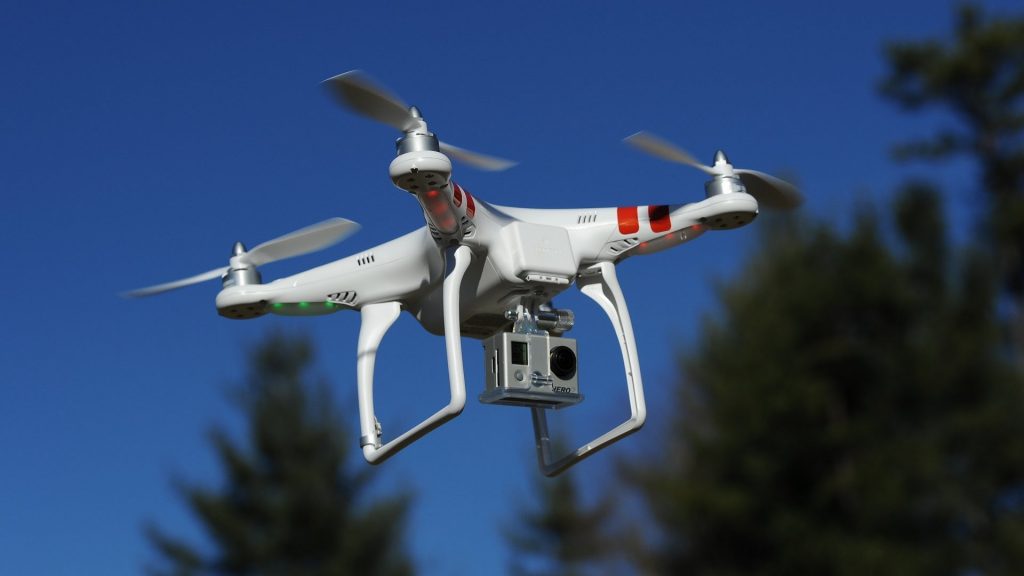 Not only is the DJI Phantom 2 Vision ready-to-fly quadcopter the best adult toy on the market, it is the most amazing real estate tool for remote control aerial photography.  Amateur pilots can capture fantastic footage and see it in real time.
The new Phantom 2 Vision comes with a custom 14 megapixel, 1080p camera with a 60-degree tilting gimbal, an f/2.8 aperture lens, and a wide 140 degree field of view — all mounted on a shock-absorbing bracket to prevent the jitter effect.
Plus, it is designed so you can remotely control the camera from your smartphone: bracket it to the Phantom's controller, use an iOS or Android app for a live view of what the copter sees, tilt the camera, fine-tune its settings, and stop or start recording on the go. With an included Wi-Fi repeater that also attaches to the controller, the company claims you can continue controlling the whole kit in real time over 300 meters away.
And this drone is intelligent. When its battery is low, the drone will automatically land or come back to home base with GPS, providing there's an unobstructed environment.  (Not so good in downtown Miami)  Should it lose it's signal, it will land safely.  The  5200mAh battery lasts up to 25 minutes.
While the original Phantom is now on sale for $479, the new Phantom 2 Vision will cost $1,199 when it ships at the end of November.
Seems pricey but for a real estate application, it's way cheaper than the cost of an aerial photographer and plane. (Of course, I have my very own personal pilot, but he will be in Hong Kong eating dumplings, no doubt, when the $25,000,000 listing in  Key Biscayne comes my way.
Reported by The Verge
I am a estate specialist in Coral Gables, Coconut Grove, Pinecrest and Key Biscayne.  If you would like to schedule a buyer or seller meeting, feel free to call me directly at 305-898-1852 or email me at Wellins.D@ewm.com.