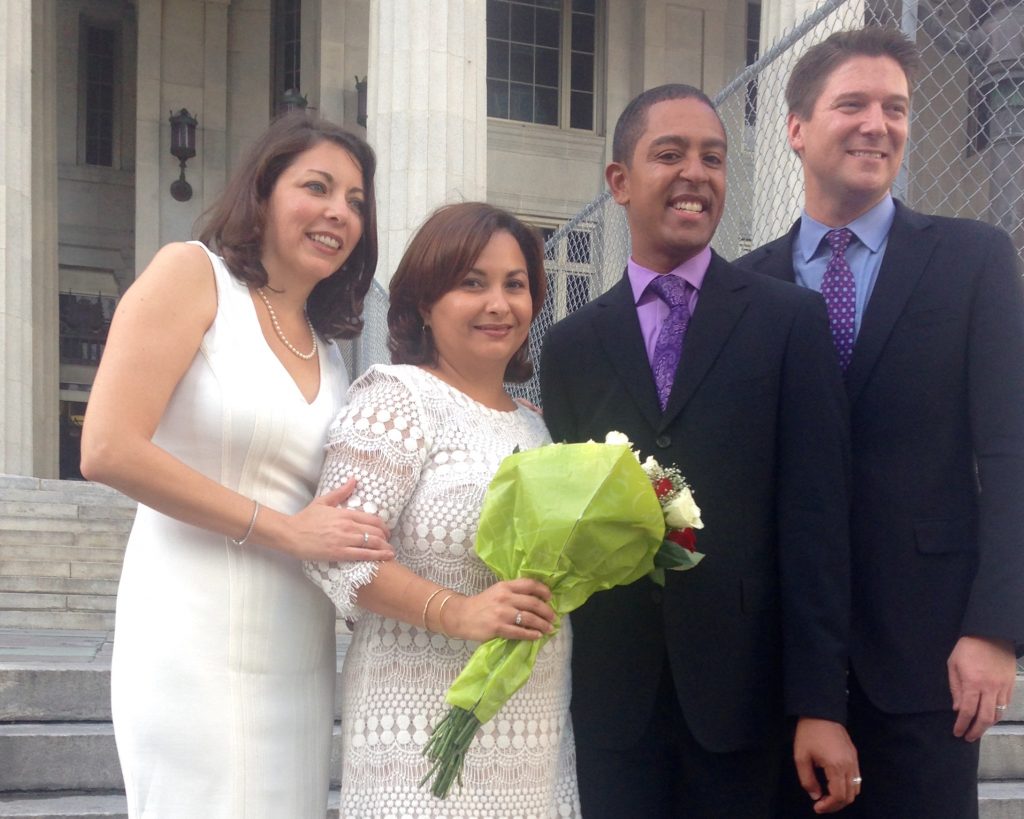 Same sex marriage became legal in the State of Florida on January 6, 2015.  And up until now, gay and lesbian couples had no rights as a married couple, despite being legally wed in other states. There are, however, legal issues that remain unresolved concerning same sex marriage that can and will impact real property and ownership rights.
So how are the underwriters handling the issuance of title to same sex married couples (SSMC)? Here's the legal lowdown.
They are instructing that joinder of the spouse be required for any conveyance or mortgage of homestead property.
When acquiring title, the deed may reflect that the parties are married.  This will be up to the parties or their legal counsel on how they wish to take title.
When title is vested in SSMC, judgments against one spouse should be treated as having attached (rather than relying on tenancy by the entirety).
When title is vested in SSMC with no specification to the right of survivorship and one spouse dies, probate should be required (instead of relying on tenancy by the entirety). This can be prevented by SSMC executing corrective deeds if the original deed to a property shows only one of the spouses as the owner.
My personal advise to SSMC's…hire a knowledgeable attorney to represent you so that your interests' are protected.
I am an estate specialist in Pinecrest, Coral Gables and Coconut Grove.  If you would like to schedule a buyer, seller or investor consultation, please call or text me at 305-898-1852 or send me an email at Wellins.D@ewm.com.