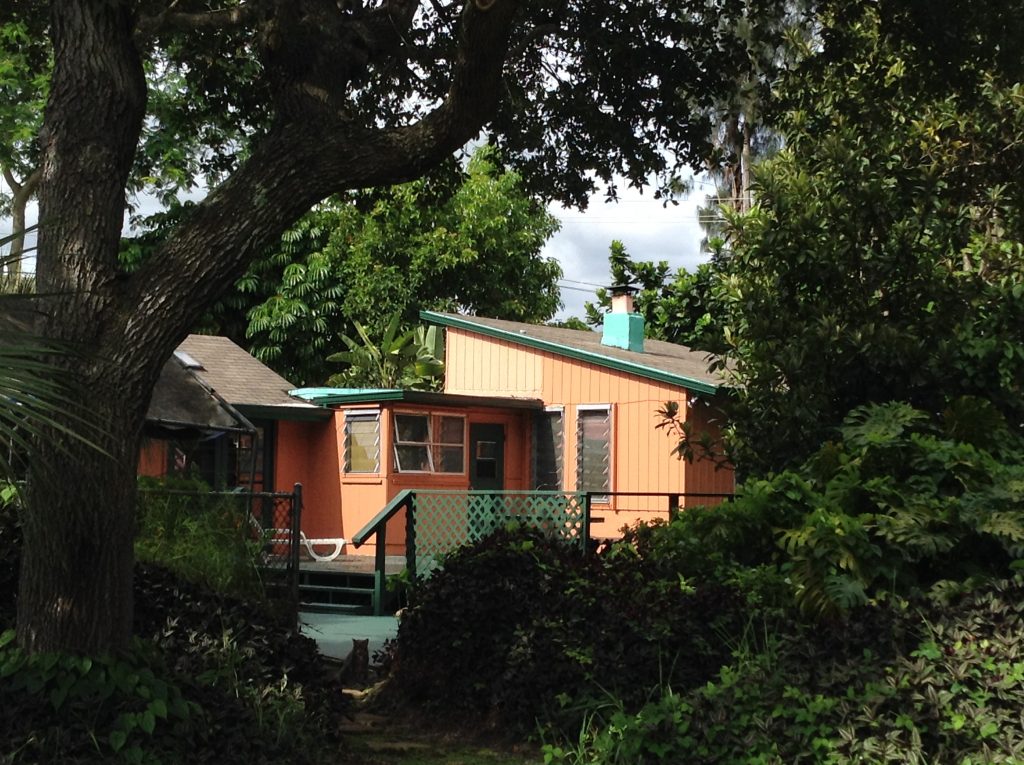 My 1909 pioneer home in South Miami just closed for $425,000.  This was a very exciting sale for a number of reasons, the most important of which is that the buyer is keeping the original home and not tearing it down.
The new owner, soon to be married, fell in love with this rustic abode on 3/4 acre and agreed to work with Miami-Dade County Historic Preservation to maintain the original house, which is in the process of being designated as historical.
Although the original 1909 section of the house must be structurally maintained on the exterior, the new owner can modify the interior space without restriction.  This is a win-win-win for the seller, who did not want the house torn down, the new owner, who wishes to modify the original bedroom and sitting room, and historic preservation who are preserving this remarkable and rare  gem of a home.
Notice the pristine Dade County pine throughout the house and real Cuban tile floors in the family room.
Congratalations to my seller and the new owner of 7260 SW 76 St.  I can't wait to see what's in store for this home.
I am an estate specialist in Pinecrest, Coral Gables and Coconut Grove.  If you would like to schedule a buyer, seller or investor consultation, please call or text me at 305-898-1852 or drop me a note at Wellins.D@ewm.com.