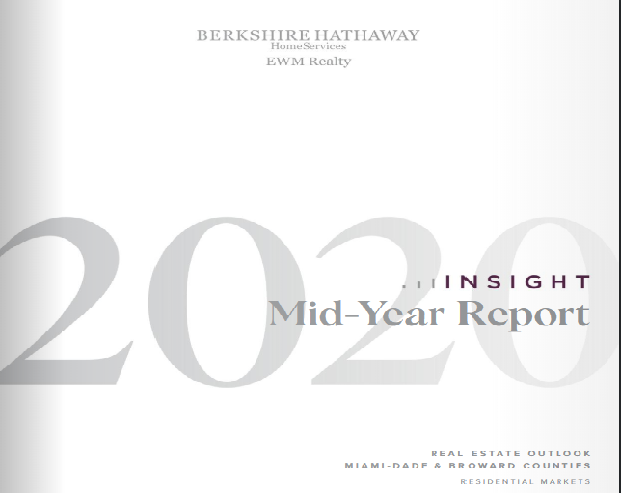 It's been an exceptionally different year in residential real estate in Miami-Dade and Broward Counties.  Covid-19 has had a dramatic effect on the real estate industry in ways that could not be predicted.  Consumers were of the belief that Covid-19 would adversely impact home values. Surprisingly, what you will see in this report is that the impact was not so much on home sales, but on home inventory.
Sellers were reluctant to put their homes on the market with safety a primary concern.  Many sellers, especially those living in their homes, removed them from the market. Inventory levels plunged to their lowest since 2004 for single family homes and since 2015 for condos in Miami-Dade.
Low inventory and high demand make for a seller's market. This is especially true below the $1 million price tag for single family homes. And with interest rates at an all time low, below 3%, it couldn't be a more perfect time to buy and sell.
So read all about it in the Berkshire Hathaway EWM Insight Report.  And be on the look out for my mid year review on real estate in the Village of Pinecrest, coming soon.
Your home should be listed with an experienced Realtor to get the best possible sales price. Please give me a call for a professional valuation if you are considering selling your property. 305-898-1852. We can meet in person or virtually through facetime or zoom. Homes are selling and virtual tours are the new normal.