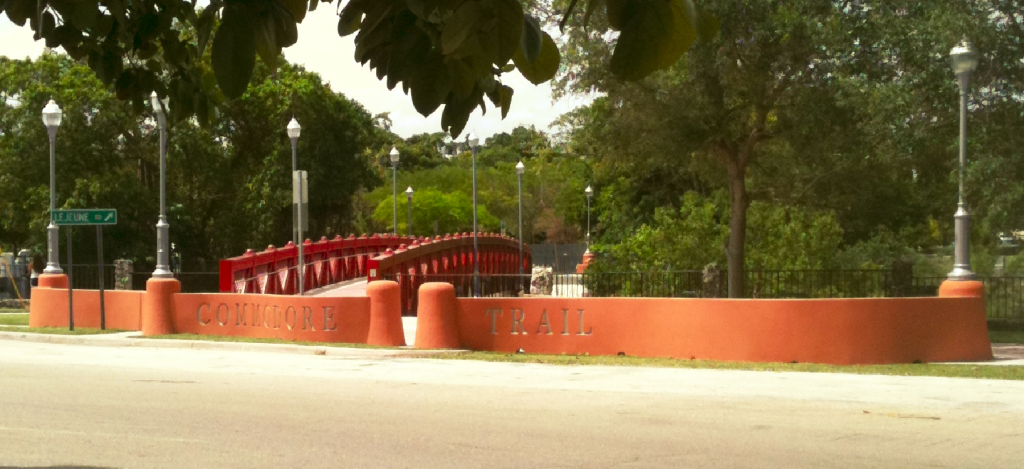 The COMMODORE TRAIL dedication wall at the entrance to the new pedestrian bridge over the Coral Gables Waterway at the LeJune/Sunset Circle.  Photo courtesy of Bob Deresz.
Did you know that the Miami Marine Stadium on Virginia Key on Key Biscayne was originally dedicated as the Ralph Munroe Marine Stadium on December 23, 1963?
There are fabulous homes all around the Sunset Circle.  To schedule a buyer or seller meeting, kindly give me a call at 305.898.1852, leave me a message below or email me at Wellins.D@ewm.com.