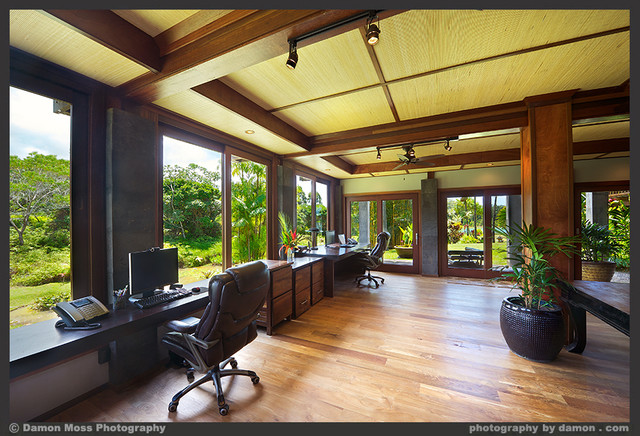 Home office deductions are definitely a red flag to the Internal Revenue Service, increasing the likelihood of an audit.  However, the deductions may be worth the risk.
Meet These Criteria
Regularly use the space exclusively for business
If it is not a separate structure such as a studio or converted garage, it must be a room where no other activities are performed.
For employees, it must be the principle space where you conduct business or a place where you meet clients or customers.
And it must be used for the companies convenience or rented to the employer.
What Can Be Deducted
Painting etc.
Utilities
Insurance
General repairs
Burglar alarms
Rent  – must calculate the percentage of the home that is used for business
Then Choose Your Best Option
Deduct a percentage of actual expenses for which receipts are necessary or
Take a simplified deduction based on home square footage.
According to S. Michael Shlachtman, CPA, "Starting in 2013,  you can use the Safe Harbor method and deduct $5.00 per square foot (up to 300 square feet) for your home office.  You only need to justify the space use and not the expenses."
Michael Shlachtman, a forensic accountant, can be reached at  (305) 448-8200 or sm.shlachtman@gmail.com for further information on tax savings.
Simplified Option for Home Office Deductions
I am an estate specialist in Pinecrest, Coral Gables, and Coconut Grove.  If you would like a buyer, seller or investor consultation or would like a complementary market analysis of your home, kindly give me a call at 305-898-1852 or send me a note at Wellins.D@ewm.com.