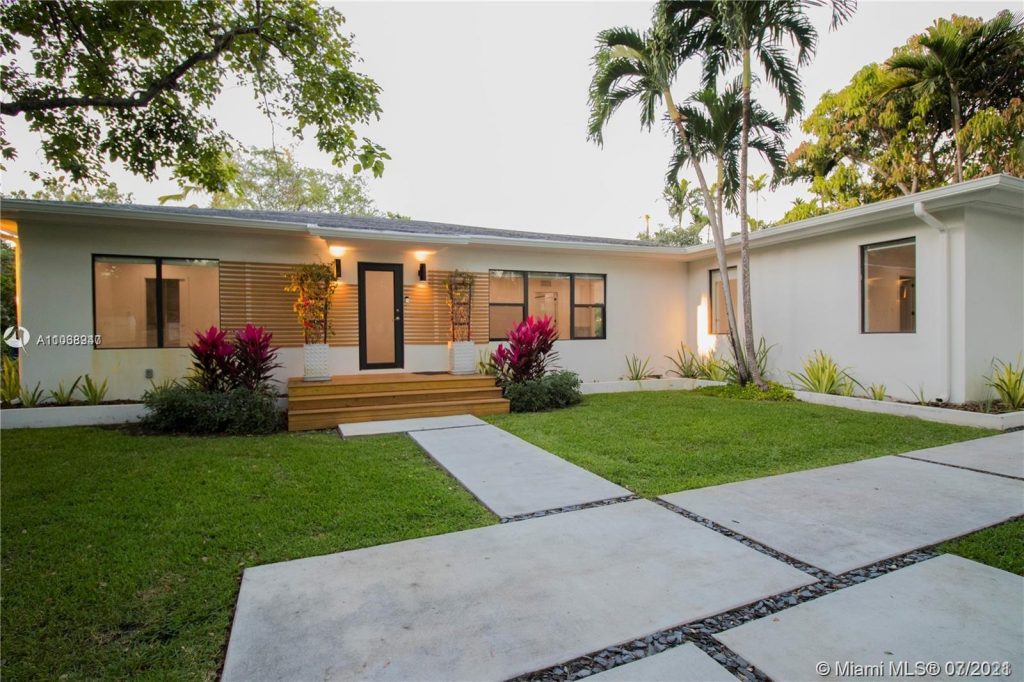 The South Florida rental market is flat out insane with inflated prices, super low inventory and fierce competition.
I represented tenants who just closed on a 4 bedroom, 4 bath, 3,286 SF home in South Miami that, last year, would have leased for around $8500 – $9000.  It closed at $11,200/month because prospective tenants are bidding way over the asking price to get a deal. Landlord's are loving it!  They list slightly above market value and end up accepting offers about 20% over list price. You can't blame them. But it's so tough on tenants trying to find a good home.
Besides the exorbitant rental prices, landlords are demanding terms in the lease that put tenants at a terrible disadvatage. I had one landlord, from a different transaction, who could terminate the lease with seven days notice if the tenant didn't squeegie the glass shower walls after every shower.  How could this even be enforced?  The same landlord expected the tenant to ask permission to host an overnight guest in his $12,500 a month luxury home.  And they would not allow the tenant to have any sports equipment in the yard, and I'm not talking about trampolines, but things like basektball hoops and socker nets.  The pool was okay because nobody ever drowns – right?
I was showing another rental home in Coral Gables this week and had a 5:00 appointment. When I arrived with my clients, there were 15 families down the block waiting for their 5:00 appointment.  They were allowing two groups to enter,  one minute apart, some with masks, some without.  The listing agent had no mask on, his support staff helping with the cow herding showings weren't wearing  masks,  and the family currently residing in the home had guests over, all unmasked, playing video games in a room that we had to pass through to get to the master bedroom. It was a circus with no regard for covid raging throughout South Florida once again.  INSANE.
I represent many landlords as well, and some of the homes are renting sight unseen.  Tenants are not waiting to view a home before placing an offer. They hedge their bets and get an offer in based on photos and videos, some without a showing contingency in the offer.  I've had great success in finding homes for my tenants and negotiating equitable leases, but it sure is easier representing landlords these days.
My advice to tenants – get an offer in and make it your best.
Connect with me for strong successful representation.   305.898.1852  Wellins.D@ewm.com