What a wild ride it's been for home sales in the Village of Pinecrest over the last five years.  Nobody would have predicted that prices would rise and inventory would fall so dramatically in 2022. The trend was a boon for sellers.
Effects of Covid on Home Sales in Pinecrest
Sales Price and Price per Square Foot jumped during Covid, from 2020 through 2022. The average sale price increased 78% over two years as buyers rushed from condos and small lot homes to the sprawling acre lots and open space of Pinecrest – not to mention great schools.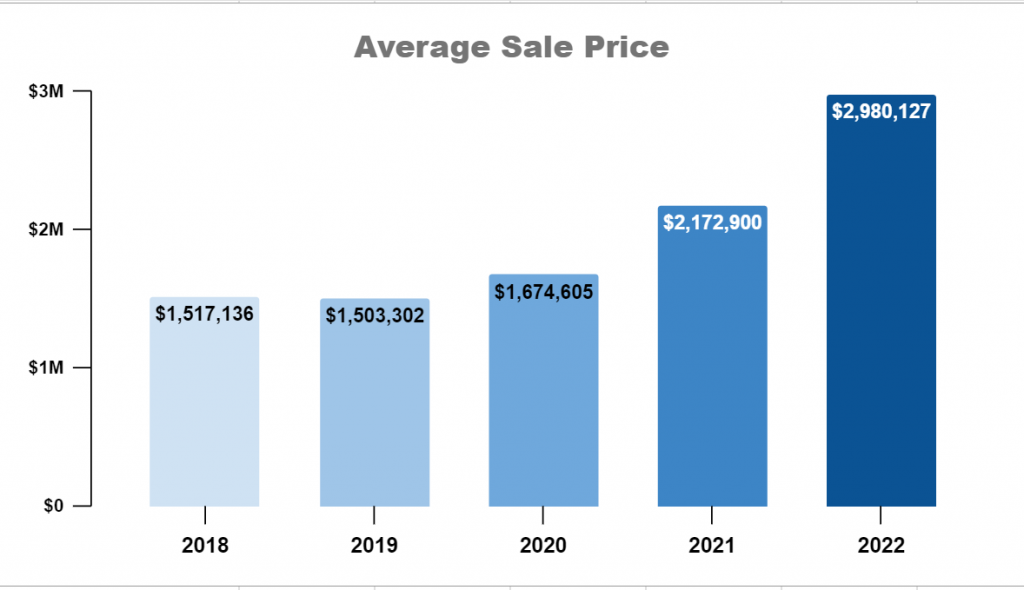 The Average Sale Price per Square Foot also increased a staggering 80% over the same two-year period.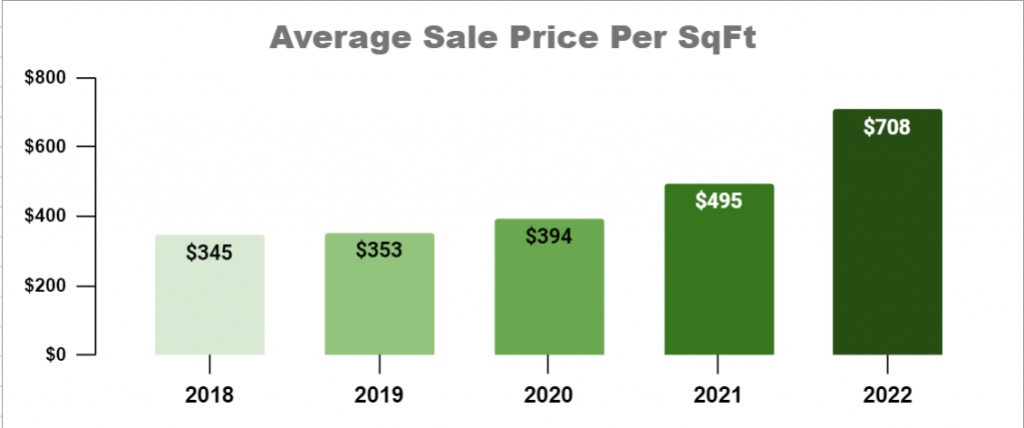 Number of Homes Sold in 2021 was at an all time high of almost 400 closed sales of single-family homes.  The gold rush was on and everything was selling. 
But look at 2022, with the precipitous drop in inventory, almost half the number of sales as 2021. This number is the real tell-tale sign of an unhealthy market.  For a balanced market, we like to see 6-9 months of inventory. In 2022, inventory was at an all time low, especially under $1 million. Developers were scooping up the old ranch homes on acre or 3/4 acre lots and building new luxury homes, especially West of Ludlam where property values historically have been lower than East of Ludlam.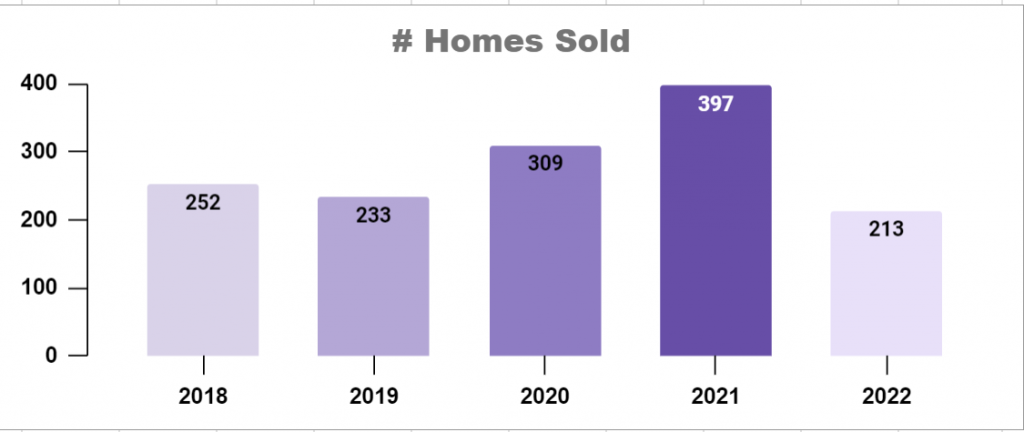 Days on Market also tells you how sizzling hot the market was in 2021 and 2022. Properties sold in 48 days on average in 2022, a huge difference from 2020 where the average home sold in 130 days.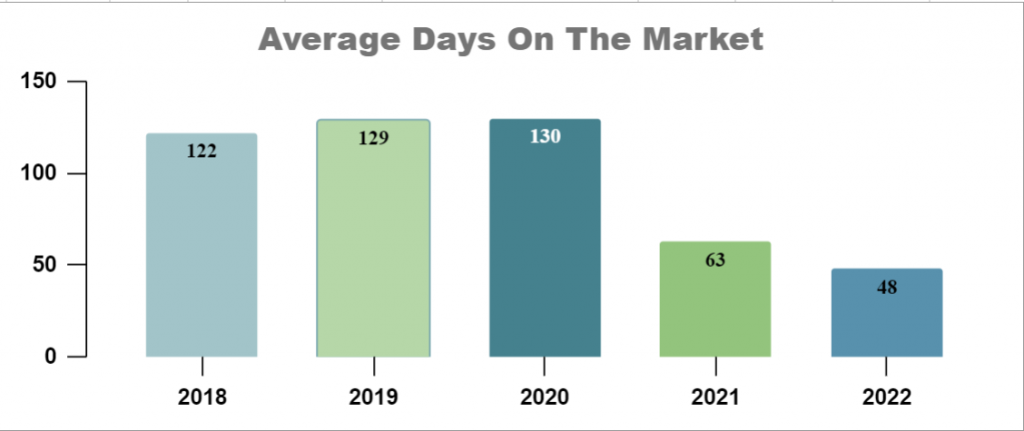 I love Pinecrest and would be happy to share my community with you.  Thinking of buying or selling in the The Village?  Let's have a chat about it. Come be my neighbor! 305.898.1852