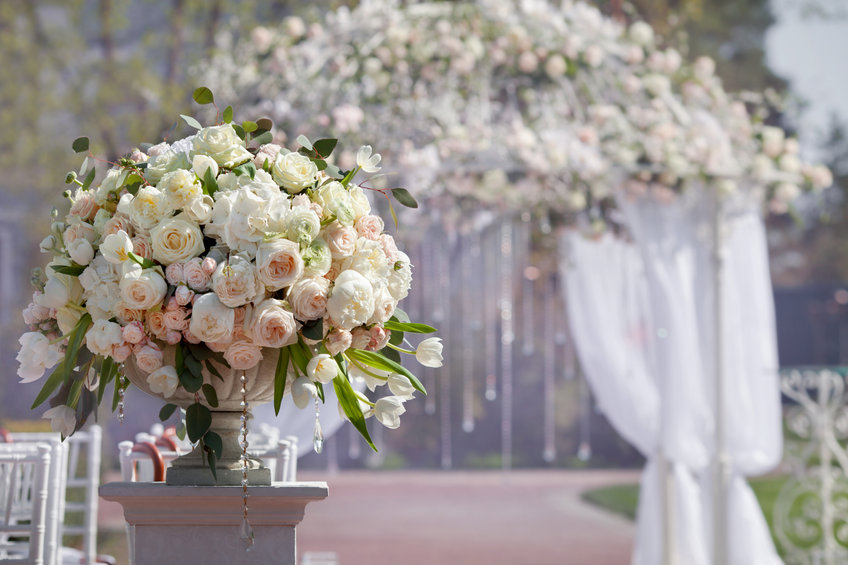 Almost every Miami-Dade bride wants to have her dream wedding at Pinecrest Gardens. Why not? This is one of South Florida's most historic venues for fairytale weddings. If you like the idea of a romantic, intimate garden wedding, this extraordinary venue is the perfect setting for you.
Over the last half-century, Pinecrest Gardens in Pinecrest, FL has evolved into a lush haven. The gardens have towering banyans, natural streams, and panoramic landscapes that keep its visitors always in awe.
As if that is not enough, here are four more reasons why you should book your wedding in Pinecrest Gardens.
4 Reasons Why Brides Have Their Dream Wedding at Pinecrest Gardens, Pinecrest, FL
1. Various Ceremony Sites and Venues To Choose From
Pinecrest Gardens' vast spaces offer a number of indoor and outdoor locations where you can host your wedding ceremony and reception. The Pergola & Lakeview Terrace and Patio overlook the magical Swan Lake. These areas also provide spaces that are available for rent separately or as a package for large groups' reception.
Outdoor celebrations are also perfect on a picturesque patio or in the open Meadow. The Hammock Pavilion offers an intimate, swirling setting for intimate ceremonies. Meanwhile, the Hidden Garden provides a wilder, more natural setting.
Your guests can dine and drink in the Historic Entrance or Hibiscus Room after an outdoor ceremony. These spaces feature high ceilings and exposed beam roofs. You can also transform the rooms to match your wedding's theme, thanks to the neutral pallet of the rooms.
2. A Closer Connection with Nature
Pinecrest Gardens offers a beautiful, natural, and unique place for your dream wedding. It has more than four acres of native forest wetland, three acres of tropical hardwood hammocks, and one acre of native cypress slough hammocks to marvel at.
Take your vows under the vine-covered pergola of the Pergola & Lakeview Terrace and Patio. This is the place where you and your significant other can be one with nature.
3. Stunning Views for Spectacular Backdrop
Pinecrest Gardens is a gorgeous venue that provides breathtaking views, making it an elegant atmosphere for any wedding. The natural streams, caves, and fissures enhance the dramatic landscape and allow you to capture amazing memories with a spectacular backdrop.
Once you have wandered through the lush greenery, strolled along the beautiful paths, and admired the gorgeous surroundings, you will find that no other place can compare. You will find countless beautiful locations to take your wedding photos, whether it is under the banyan tree or in front of the verdant Meadow.
4. Additional Services Provided
A bridal suite is available for use during your big day's preparations at this unique, vintage venue. You and your guests will also enjoy the entertaining facilities on-site, including the Splash 'N' Play water park, the Petting Zoo, and the Playground. They may be rented for special events as well.
Pinecrest Gardens is not just any garden. It is a one-of-a-kind venue where the picturesque scenery and impeccable service are sure to make your wedding an unforgettable experience.
There's more to love in this side of Miami-Dade county. Make sure not to miss the exciting activities and properties for sale in Pinecrest, FL. Get in touch with a local expert today!