I expected greatness from Khong River House after reading and hearing only rave reviews.  My family and I anticipated this dinner with such enthusiasm, driving to Miami Beach in a torrential rain storm to taste the authentic and innovative food from Northern Thailand (Mekong River – including Vietnam, Cambodia and Laos). Maybe it was an off night for the kitchen or maybe we ordered the wrong dishes but the food, in general, was below expectation and disappointing.
Here's the rundown.  Best dish of the night was the Crispy Minced Pork Ball appetizer.  Devine!  But, the selections went downhill from there.  The Spicy Green Papaya Salad had too much fish sauce and overwhelmed the dressing. The Vietnamese Style Crispy Prawns had great flavor but were a bit mealy. We also had the traditional Chicken Noodle Curry that I personally liked very much but the rest of the family felt it was uninspiring; the the crispy noodles did not taste fresh and there was barely a pinch of pickled mustard greens as an accompaniment. The Pork Belly Curry, one of the most recommended dishes, was surprisingly bland and watery, and the pork was mostly fat.  Sadly, we could not taste the lemongrass, turmeric, chili paste or tamarind that sounded so enticing on the menu.
As with most of the 50 Eggs Group restaurants, Khong has a warm rustic farm house atmosphere including corrugated sheet metal for the ceiling.  The gin bar is amazing, the service attentive, friendly and helpful and the menu interesting and inviting.  Although prices are a bit higher than most Thai restaurants, this would not be a factor if they delivered on food.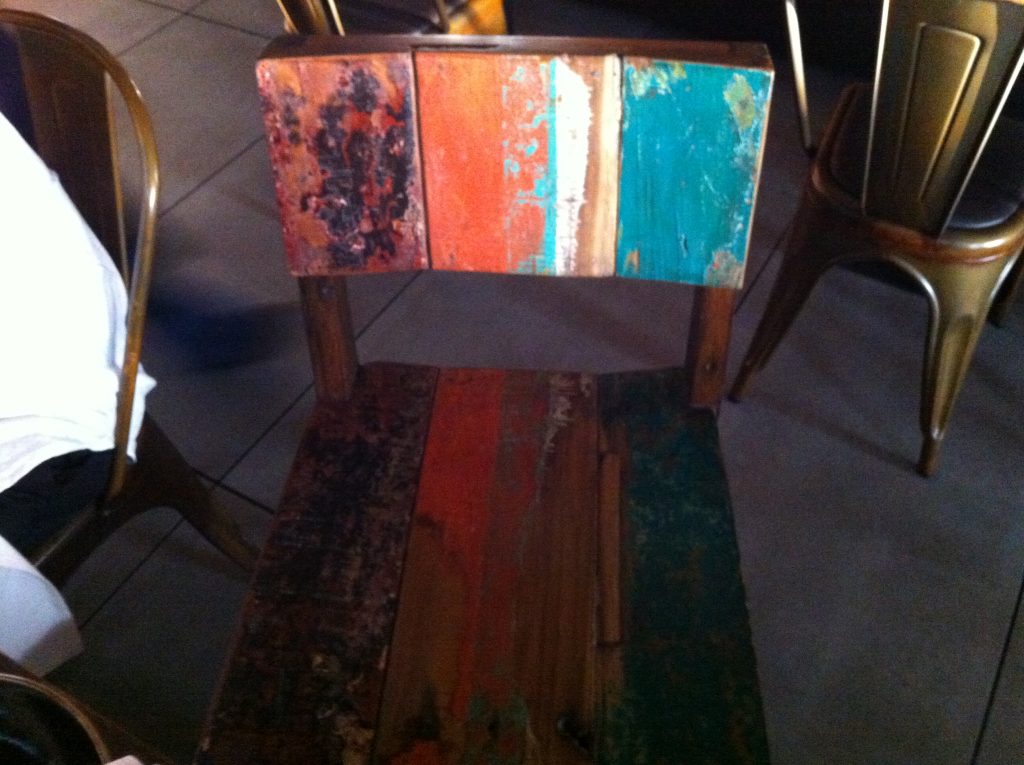 I'm disheartened to report this as I know that most diners have had unbelievably great food at Khong. But, anyone can have a bad day.  It happens.
| | |
| --- | --- |
| Food | Average |
| Ambiance | Great |
| Service | Very Good |
| Price | Moderate |
If you would like to read some of my other restaurant reviews, you can check them all out within my RESTAURANT category.  If you have ever been to this restaurant, please share with us your own experience by leaving a comment below.  I would love to know what you thought about it.