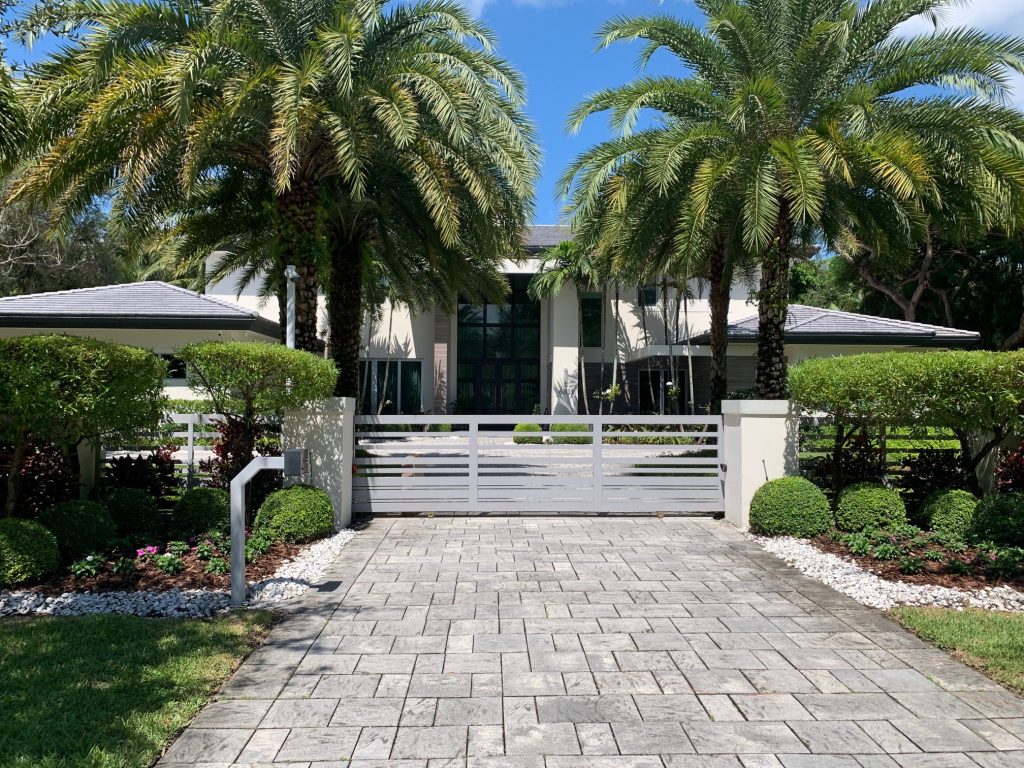 Trend Setting Year
What a spectacular year it's been for Pinecrest real estate sales. My 2021 Annual Market Report is designed with you in mind, to provide concise comparative data for single-family home sales over a five-year period, from 2017 through 2021.
Prices Gone Crazy
In 2021, total sales were up 22% and prices soared 23% above the previous year. The average price of a Pinecrest home was $2,172,900, an increase of almost $500,000. And the average price per square foot hit an all-time high of $495, a substantial jump of 20% over the previous year. Check out the five-year sales graphs and tables covering sales, average sale price and average price per square foot.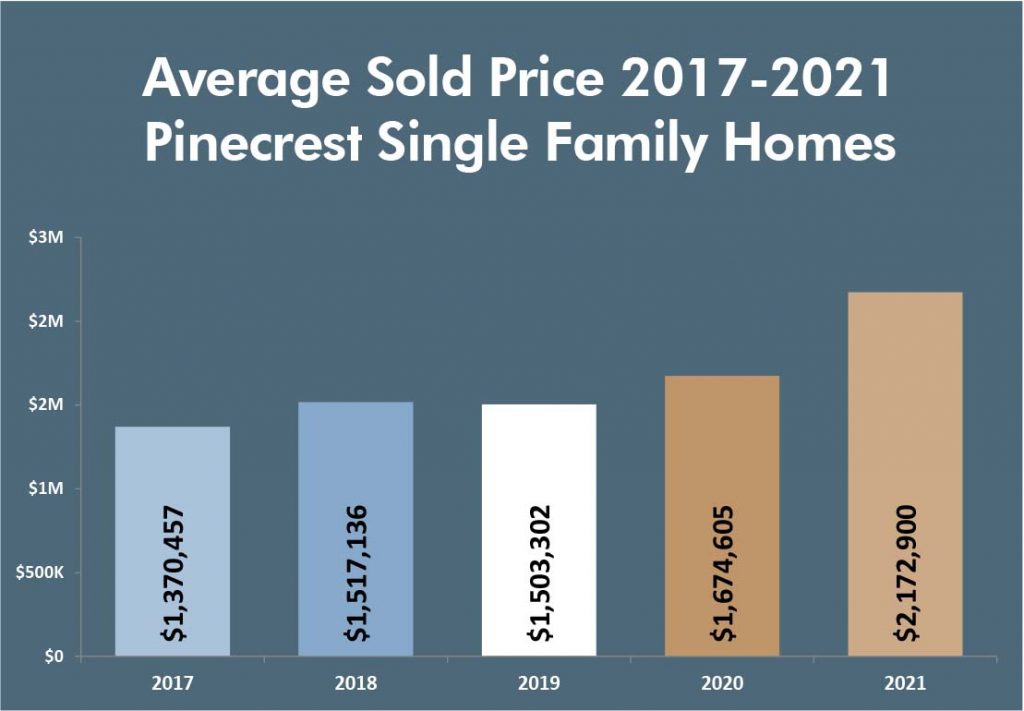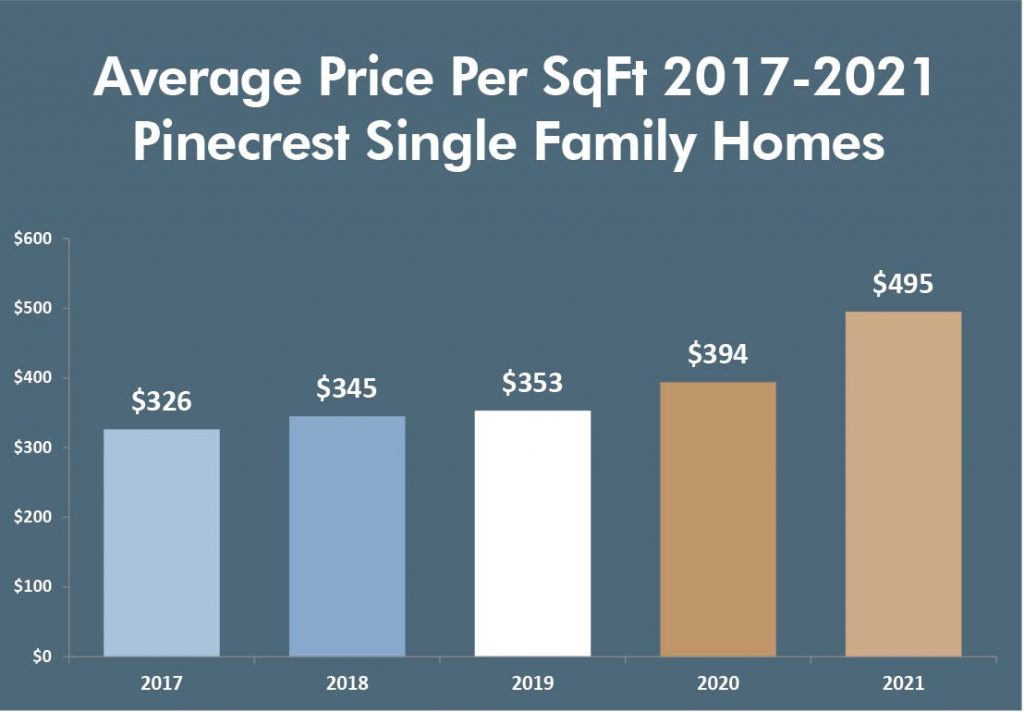 Fast and Furious
Homes flew off the shelf last year.  It took an average of 63 days for homes to sell after hitting the market. In 2020, homes were on the market twice as long, averaging 130 days.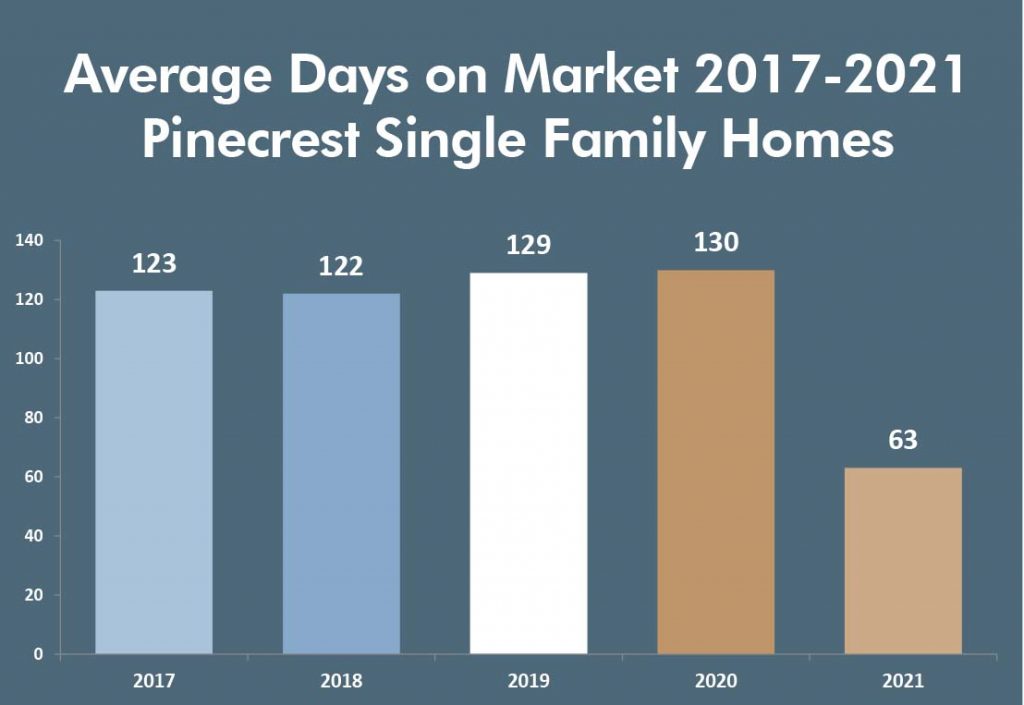 Predictions for 2022
There's so little inventory in the Village of Pinecrest, especially under $3 million. Buyers are in fierce competition for the limited homes available. Sellers are getting multiple offers, sometimes 18-20 offers during a single weekend.  Sellers are in the driver's seat, controlling negotiations and receiving well over asking price, frequently for cash. This trend is expected to continue for the next six months until inventory levels increase and we start seeing a more balanced market.

What a remarkable time to sell.
Let's have a conversation about the market value of your home. You'll be shocked at what it's worth! Call, text or email me.  I'll get right back to you. 305.898.1852  Wellins.D@ewm.com