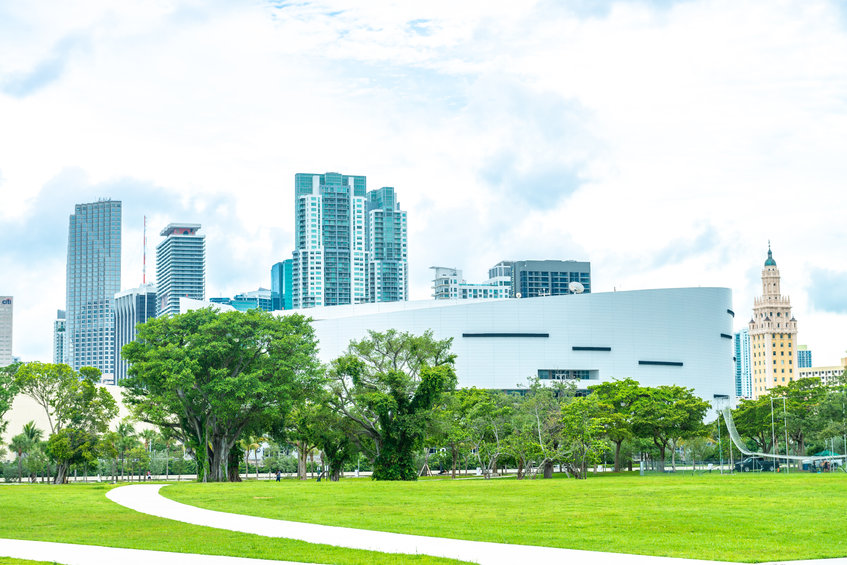 A thriving downtown, South Miami is home to historic buildings, restaurants, and uniquely designed shops, as well as lush residential neighborhoods and parks. Shoppers, diners, and entertainment venues fill the town center, which retains a hometown feel. This neighborhood also offers many family-friendly activities that are perfect for a day or a weekend trip. With so many recreation spots in South Miami, FL, you will surely be able to spend quality time together.
5 Recreation Spots in South Miami, FL That Families Will Enjoy
1. Dante Fascell Park – 8600 SW 57th Avenue
Recreational opportunities abound at Dante Fascell Park, especially for the fit and active. A gated children's playground is among the park's amenities, which include outdoor basketball, volleyball, and handball courts. Additionally, there are jogging and walking trails covered seating areas, picnic areas, and free parking and clean facilities.
2. Fuchs Park – 6420 SW 80th Street
Fuchs Park is a pleasantly pastoral setting. It features a playground, restrooms, pavilion, picnic tables and seats, and a sand volleyball court and is located next to the City's Chamber South. Ponds are a focal point and a habitat for a wide variety of aquatic birds. You and your family can enjoy the picnic area, playground, water fountain, and sand volleyball in this recreational spot.
3. Brewer Park – 6300 SW 56th Street
This recreational spot in South Miami is a tiny but lively seaside park setting. There is a small lake that runs alongside the park. A high wood observation deck overlooking the lake is located in the park's southwest corner, as well as a gazebo, two hard surface tennis courts, two handball courts, a basketball half-court, and a tot lot area.
4. Palmer Park – 6100 SW 67th Avenue
This 8.57-acre community park offers a variety of outdoor activities, including a picnic and softball/baseball pitchers. Palmer Park also offers rectangular multipurpose grass fields for athletic activities. Visitors with children may enjoy the playground and a lot of other amenities, such as a multipurpose field, batting cages, a concession stand, and more!
5. GameTime Miami – 5701 Sunset Dr Suite 330
GameTime Miami is a great place to take your children if they love to play games. Apart from its exquisite new restaurant, sports bars, and Mega-Arcade with 165 games, ride simulators, and prize machines, the establishment offers full-service amenities. Locals and tourists alike love this recreation spot because of the great food and awesome prices.
Choosing where to spend quality time with your family in South Miami should not be a problem. With these recreation centers in South Miami, FL, you're sure to have the most awesome and unforgettable experience ever. Don't forget to grab your camera so you can capture these moments forever.
When you're looking to purchase, sell, or rent a home in South Miami, FL, consider speaking with a local expert today.