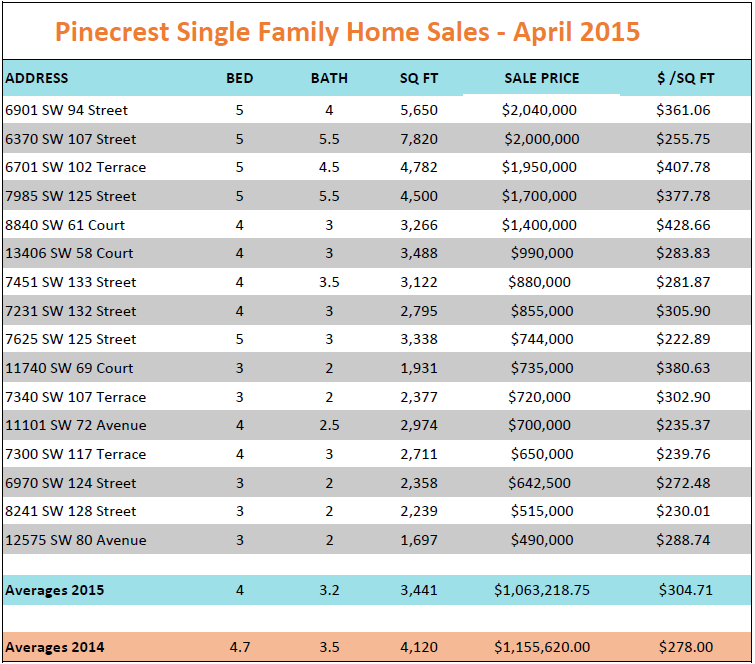 Sixteen single family homes sold in the Village of Pinecrest in April.  Take a look at the chart for details on location, bedrooms, baths, sale price and sale price per square foot (SF).
The top seller was in Northwest Pinecrest selling for $2,040,000 or $361 per square foot (SF).  This was not the sale with highest price per square foot however. In the Northeast sector, the home that sold for  $1,400,000 commanded the most per SF at $428.
The lowest priced sale was in Southwest Pinecrest at $490,000 or $288/SF.  The best deal per SF was just down the street where the house sold for $744,000 or $222 per SF.
You may have seen my blog on Pinecrest 1Q 2015 sales where luxury homes averaged 1300 SF less than in 2014.  The trend continues with April 2015 sales when compared to sales in April 2014.  Homes were smaller this April by an average of 700 SF which is reflected in a lower average sale price.  But notice that the average price per square foot is higher by $26/SF.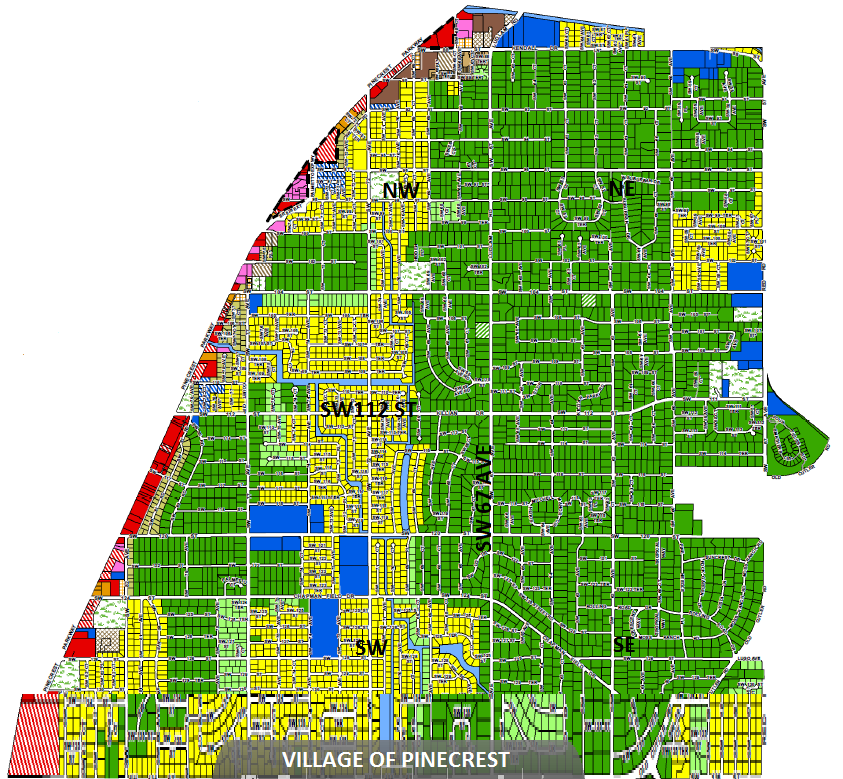 I am an estate specialist in The Village of Pinecrest and your best source for news and information on Pinecrest real estate. I welcome your call, text or email to schedule a buyer, seller or investor meeting. Inventory is still below average with home sales continuing to favor sellers.