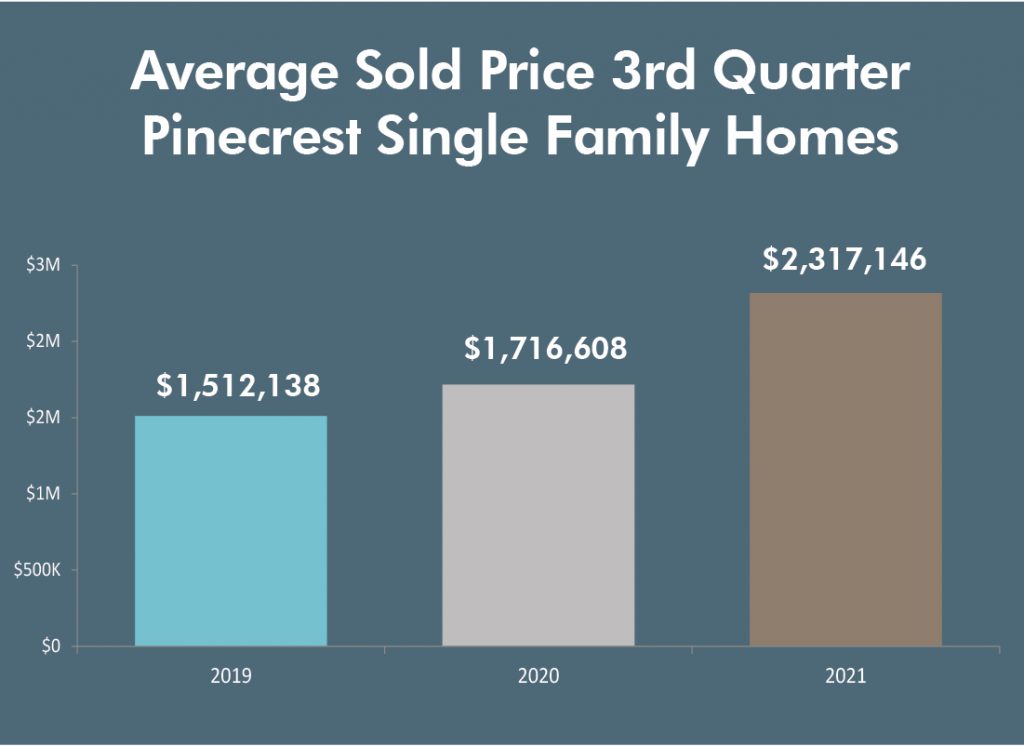 I'm excited to present my 3rd Quarter real estate report for single-family homes in The Village of Pinecrest.
The average price of homes sold in Pinecrest is up 35% and the average price per square foot (ppsf) up 39% over 2020.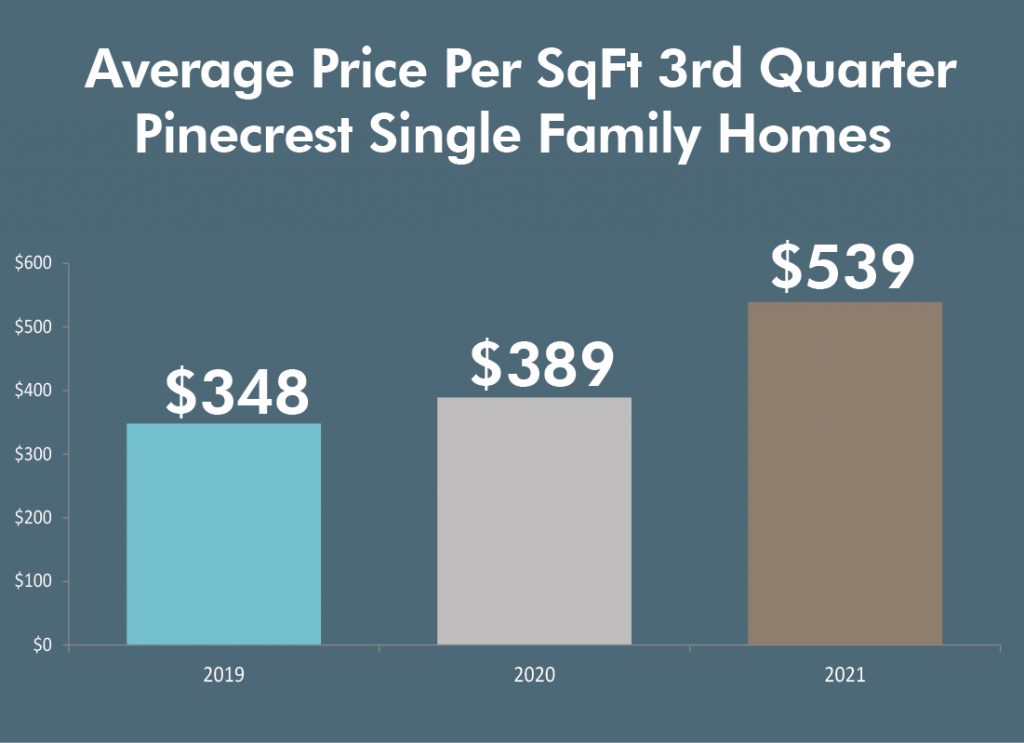 While prices are up, the number of homes sold is stable, closely matching 2020 levels but exceeding 2019.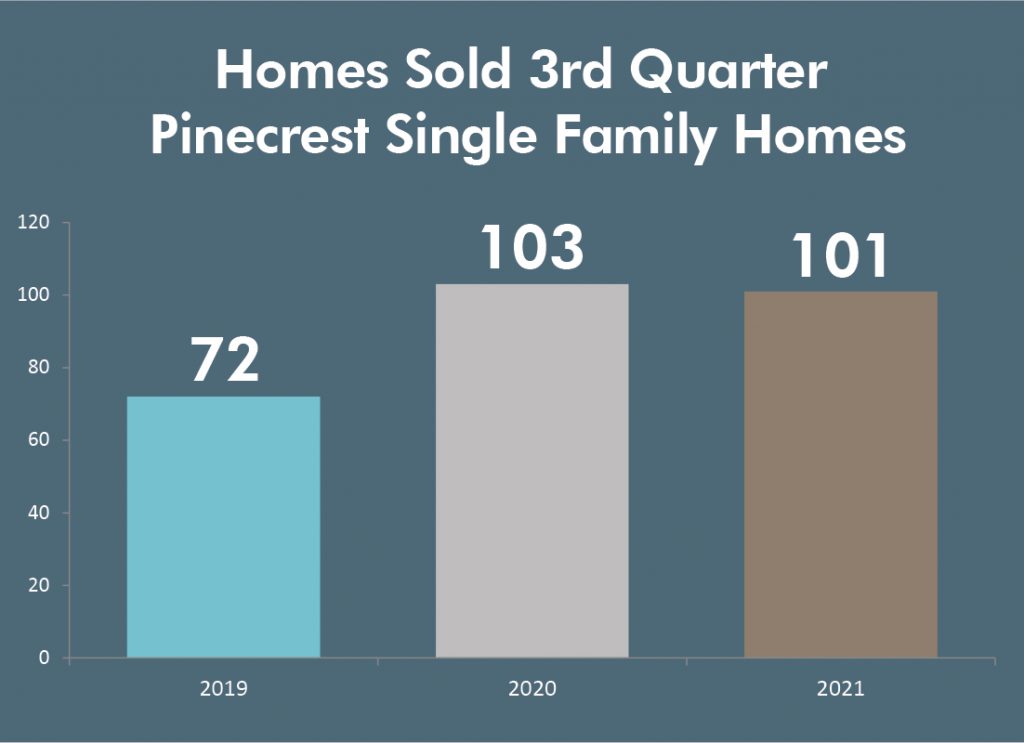 This is due to the ongoing lack of inventory, with only 63 single-family homes on the market in Pinecrest.

The most outstanding stat is the lack of homes for sale under $1 million – only 4 listed for sale right now. Historically, Pinecrest's sweet spot for the majority of sales lies between $700,000 – $1.5 million.  But you can see by virtue of the active listings that there's a strong upward shift with 56% of listings over $3 million.
Single Family Homes Sold in Pinecrest Under $1 Million
Look at this trend with sales under $1 million decreasing from 49% in 2019 to 15% this year.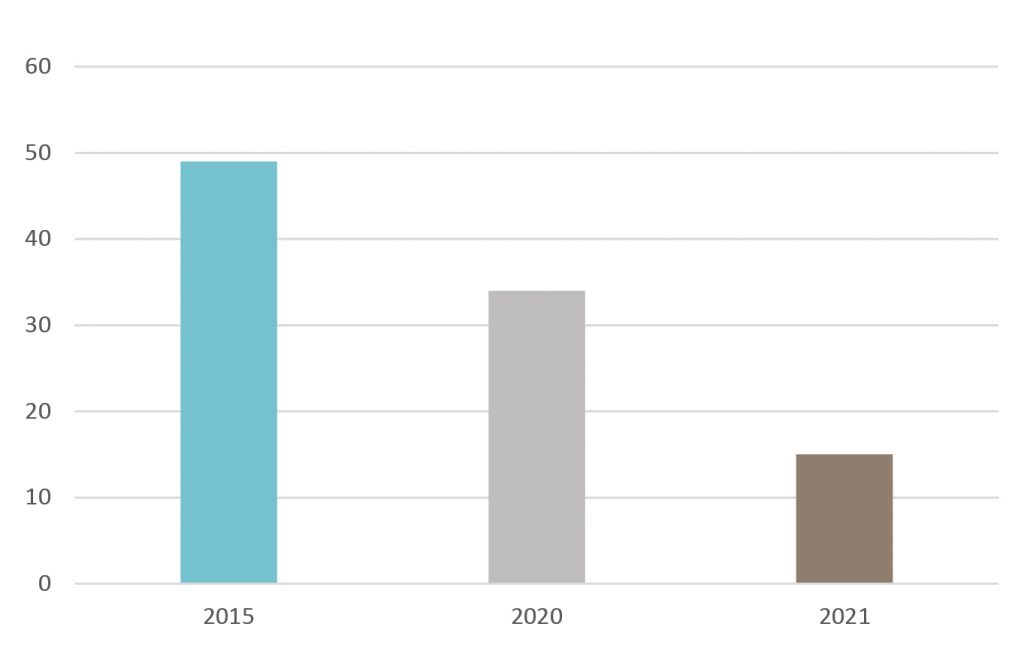 It's a tough market for buyers trying to move to Pinecrest.  Limited homes for sale under $1 million is generating bidding wars and a very competitive market. But on the flip side, if you're thinking of upsizing, downsizing or making a move, it's sensational time to sell your home.
If you're thinking of buying or selling, let's talk.  I'm a top producer and would love to help you sail through the complexities of the real estate market.  I make the process of buying, selling or renting real estate as stress-free as possible for you.    305.898.1852
Village of Pinecrest Annual Report 2020